Look no further than the Over-the-Counter (OTC) Market for comic relief. Proprietary technologies and metal matrix composite alloys provider Thresher Industries, Inc. (OTC: THRR), reported on March 10th 2010 "that the CEO - Tom Flessner has called for a special meeting with its board of directors to review an offer that has been received to buy the company."
Six days or a cool 6.03 billion shares 'traded' later, Thresher Industries came out with another announcement stating the company's board of directors approved the sale of the company, "for a price of $0.01 for all outstanding shares." At least at that point, investors were reassured that the number of shares issued and outstanding did not exceed the authorized 10B.
Approaching the end of April, Olde Monmouth Stock Transfer Company, Inc., Thresher Industries' designated Transfer Agent, informed inquisitive shareholders that the number of shares issued and outstanding is in the neighborhood or 11.65B, only a little over double the count recorded at the beginning of this year (5.32B). Chief Evading Officer, worthy of Chief Prevaricating Officer, Tom Flessner, informed investors on Thursday that the close to the 'sale' of the company would be postponed yet another two weeks due to an untimely illness the executive 'caught'. Fortunately, shareholders were advised that should they gather the courage to contact the company regarding the brilliant buyout activity now spanning over 7 weeks, their call would not be received.
With $5,627 in cash on Thresher Industries' balance sheet as of December 31st, 2009, Flessner has some creative work ahead of him. Although no formal statement has been issued as of yet, CEO Tom Flessner saved money by switching his insurance provider to Geico.
The brilliance of the Over-the-Counter stock market is that miracles do happen. Every so often comes along an anonymous bidder willing to offer to buyout a fantastic company for over $100M, overlooking a miniscule $11.3M in retained losses, and a compelling $2.93M in shareholder deficit. But we reserve judgment because 'one man's trash is another man's treasure'.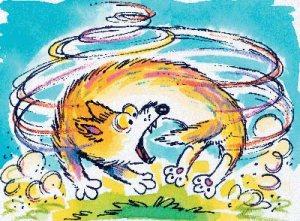 Disclosure:
No position to disclose