Price
 $ 0.170

Ticker  USA.V
O/S  222,919,000
Avg. Volume  900,500
Market Cap  $ 27.60M
Sector  Mining (Silver)
Countries Active  USA
Cash  $5M + 5M receivables.

52 Week Low:
 $ 0.065 (31/29/2008)
52 Week High:  $ 0.240 (6/1/2009)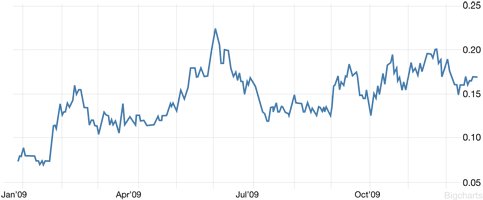 Company Statement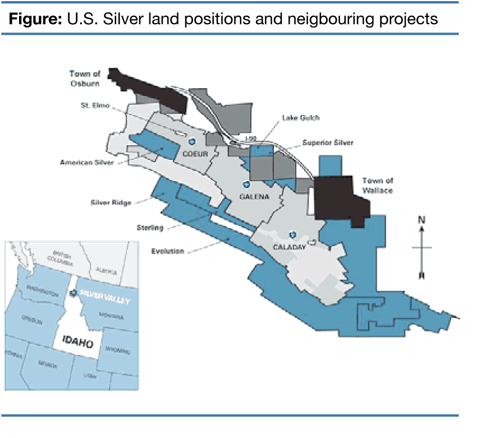 US Silver Corp owns and operates the Galena Mine in the historic Silver Valley of North Idaho. The Galena Mine and Mill, along with the Coeur Mine and Mill and the Caladay Project were acquired from Coeur d'Alene Mines Corp (NYSE-CDE) on June 1, 2006.

A total of 11,000 acres of patented and unpatented mining claims, along with surface facilities and equipment were acquired for $15 million. The Galena Mine lies in the heart of the Coeur d'Alene Mining District.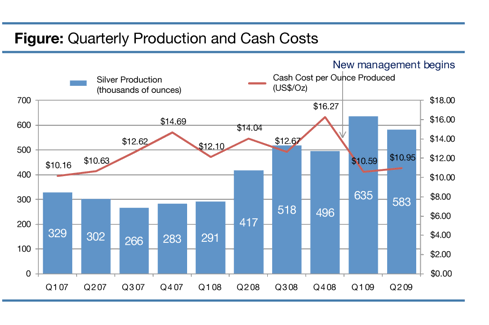 Th
roughout the long history of the Company's properties, the mines have
 produced some 9.9 million tons of ore containing over 200 million ounces of silver, 160 million pounds of copper, and 22 million pounds of lead at an average grade of 21.2 ounces per ton of silver, 0.8% copper and 8.8% lead. The Galena Mine ranks as the second largest primary silver mine in US history.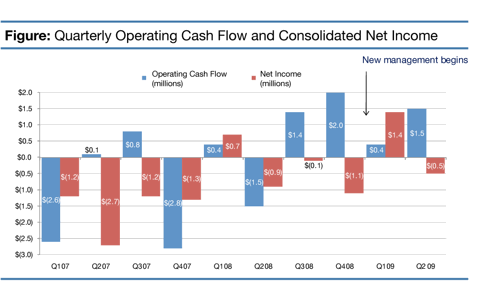 Positive / Negative


Positive:

Silver Valley provides a great location to mine, Once Galena Shaft is repaired, we forecast a 50% production increase from 2011 on, the new management is production-focused.


Negative: Relative high cash costs for silver (10.5 USD/oz anticipated in 2011), but it's a nice leverage to silver prices.

Main catalysts for 2010

- Repair of Galena Shaft anticipated for February 2010
- Higher output for 2010 (our estimates are around 2.75M oz of silver)


This article was released during January 2010, so a lot has changed since then. Track our "Mining Top 25 portfolio" at caesarsreport.com/portfolio or sign up at caesarsreport.com to receive all reports and alerts live, free of charge.

Disclaimer
Please read our full disclaimer on the website here.

Disclosure: We hold a Long position in Universal Resources Limited, this means we are biased, so please always do your own research.