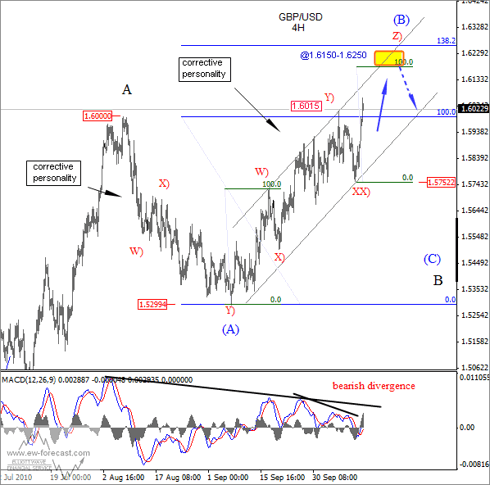 GBP/USD (4-hour chart) – The pound was one of the weakest currencies out there in recent trading sessions and days, but not against the US dollar. The pair regained after the market formed only a corrective decline from 1.6015 down to 1.5752 region, which suggests that a blue wave (NYSE:
B
) shown from 1.5290 August low is still unfolding. Overall, the price structure from wave (NYSE:
A
) low is very choppy, slow and has formed a lot of overlaps, which is a clear personality of a correction.
For more GBP/USD forex technical analysis, please click here.