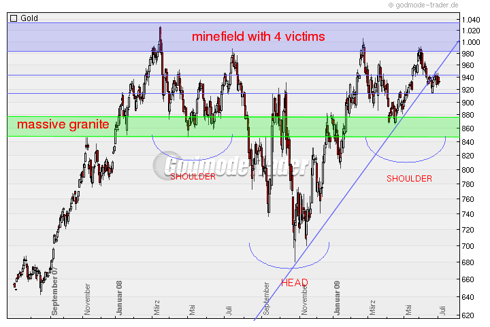 RECAP: "Gold rebounded at $905 to the $913 level. In my view, the short-term trend is sideways between the $910/3 key level and $920."
 Gold had a daytime high of $918.5 and a low of $907, volatile without a clear direction. Currently, it is traded at $911.
 OUTLOOK: Gold spot has a chance to turn around in the short-term, short-term uptrend would be signalized if it is breaking $920. If the $900 level is broken to the downside, we will see at least  $880. In my view, gold will attack the $920 level soon.