The democrats seeking to retain power of the world's largest economy cannot afford a major pullback in equity prices with still eight months to go before the November elections. They will continue to do all in their power to levitate equities into the summer months despite the weak underlying fundamentals we are all so very familiar with. To the degree that they have succeed thus far in this illusion only demonstrates the extent of the inroads this administration has made within the financial systems.
While a short term pullback is likely after the best quarter in the last 14 years, I expect the S&P500 to continue to consolidate near 1400 in the very near term before moving higher by month's end.
I could change my outlook if the trend lines dating back to last year are broken in any of the 401K funds I am currently holding.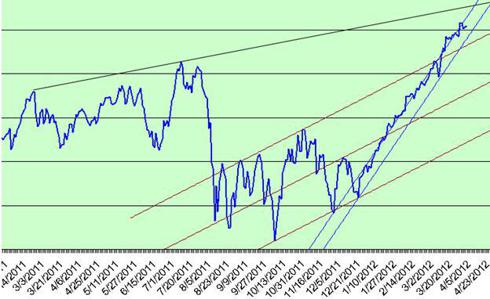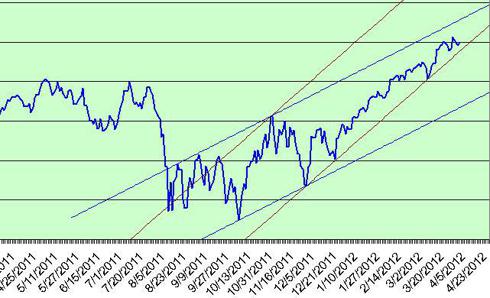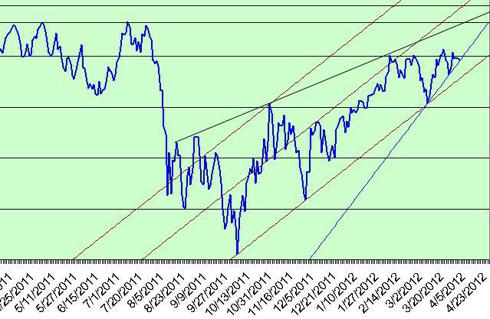 Although the upward channels are narrowing on all of the charts above, there remains some room to run on each chart before hitting major resistance.
That is my view, what is yours?