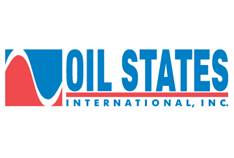 Oil States International (OIS) is a company with two main businesses, that are only somewhat related (those of you know my love for special situation investing can probably get a sense of where I'm going with this one) it provides support to both the on and offshore the oil and gas industry and it has an accommodations business that sets up housing for people who work on natural resources projects.
I first became interested in the company over a year ago after reading about David Einhorn of Greenlight Capital's presentation on the company at the Ira Sohn charity stock conference. At the time, Einhorn said that the company was cheap on a sum-of-the-parts basis, trading at $95 versus his valuation of $118, and that it had a key catalyst coming that would unlock significantly more value for shareholders, a potential spinoff of its accommodations business and a subsequent conversion to a REIT that could lead to a total valuation of $155/share.
David Einhorn's Sohn Conference Presentation: Oil States International (NYSE:OIS)
The stock popped significantly after the aforementioned presentation, but it has not done much since. Flash forward to today and OIS' spinoff of the accommodations business, now called Civeo, is scheduled to happen in the very near future...May 30th to be exact. I believe that this move is one of the key catalysts that will help unlock value in OIS.
So Accommodating! Oil States International Sets Civeo Spinoff For May 30th
I'm not the only investor who sees value here. I already mentioned the famous investor David Einhorn's position (it is currently one of his top five positions), another investor that I follow closely talked about their position in OIS in this week's Barron's.
Jana Partners' Favorite Stocks
Barry Rosenstein, the founder of Jana Partners, recently described his organization's stock picking style as "value plus catalyst." That describes what I look for in an investment as well. Here's what Jana had to say about OIS:
Oil States Internationa l [OIS] has two diverse businesses, and you can unlock value by separating them. We got involved in Oil States a little over a year ago. They are in oil-field services, providing well-site construction and other services related to onshore drilling. They also have some technology for offshore drilling. Both onshore and offshore drilling are quite healthy and attractive businesses.
Their other business provides remote employee housing, mainly for oil-field service and mining workers, primarily in the Canadian oil sands, and they also have assets in the U.S. and Australia. That business is characterized by two-to-three-year contracts for large multinational companies, and it has very attractive returns on capital. It's not driven by the next tick in crude-oil prices.
What got you interested in this company?
DiDomenico: Oil States was trading at a very low multiple when we acquired our stake at around 5.5 times Ebitda, versus 7.5 times recently. But both businesses are worth more than that. We had a great dialogue with the company's CEO, Cynthia Taylor, who has a great reputation for driving shareholder value. Shortly after we presented her with some ideas, she announced her intention to separate the company's two business. And that is set to happen at the end of the month when the accommodations business, to be called Civeo, will be spun out to common stockholders tax-free. Given the stability of that business and its underlying characteristics, it should trade more in line with, say, real estate investment trusts. You could even compare it to a nontraditional REIT like a prison REIT, and those businesses are trading at 13 to 14 times Ebitda. Corrections Corp. of America [CXW] trades at nearly 13 times forward Ebitda.
It's also interesting that some of the most sophisticated real estate investors in the U.S. are getting interested in the employee housing space as an asset class, particularly in areas like the Bakken Range in North Dakota. These properties are being sold and financed at 12 to 14 times Ebitda.
I believe that OIS has significant upside from the level that it is trading at today and some of that may be unlocked in the near future. I'd love to hear others' thoughts on the company.
Jason
Long OIS
Disclosure: I am long OIS.