The S&P 500 came within 7 points of the lower side of our target region of 2,867 this past Thursday and turned down hard, dropping 55 points on Friday. The S&P Emini futures contract hit 2,866 overnight into Friday and reversed sharply as well, resulting in a gap down in the SPX Friday morning that kept on going.
This past Thursday afternoon we were able to get our subscribers to The Active Investor into a position of ProShares Ultrashort S&P500 (SDS) at precisely the high.
Our stop out level is now at break even, so absolutely no risk in this position. We are now stalking the opportunity to add to this short position against the S&P 500.
Provided last Thursday's high holds, we are looking for a larger move down to the 2200 region. 
S&P 500 Daily Chart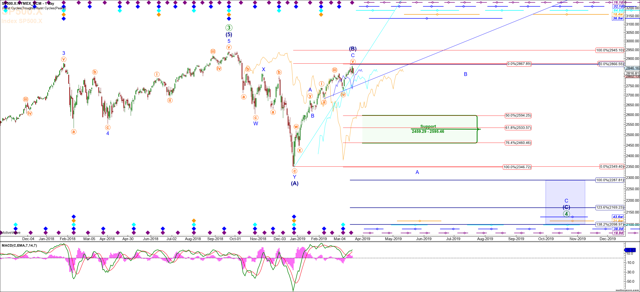 We are offering a limited time introductory offer for new subscribers to The Active Investor!
In addition, we posted an expansive and in depth video review of the long term S&P 500 chart in this past weekend's Market Update on The Active Investor, which discusses long term price targets.  
Disclosure: I am/we are long SDS.