We just announced an exit to our subscribers who took our trade alert to enter shares of SDS for an 11% profit. We will be looking to re-enter on a retrace after this initial move down completes.
S&P 500 Emini Futures Contract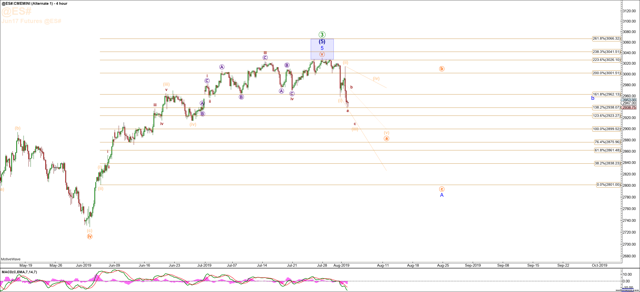 Disclosure: I/we have no positions in any stocks mentioned, and no plans to initiate any positions within the next 72 hours.