If the US economy was contracting wouldn't there be an increasing number of junk grade bonds entering a distressed condition? Yes that would be a reasonably logical assumption. Then why has there been no increase the level of distressed debt (junk grade issues trading in excess of 1000 basis pts over US treasuries) over the last month or so? In addition why has there been no material movement in junk grade CDS premiums, at least nothing out of the ordinary?
TRACE Distressed Debt Index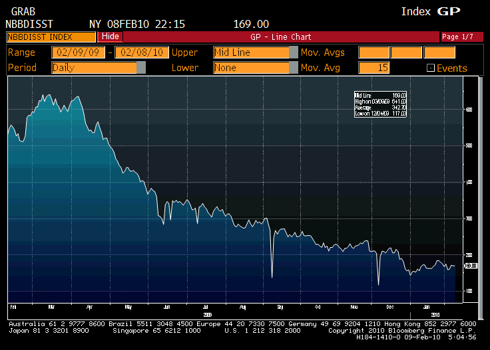 MARKIT High Yield CDS Index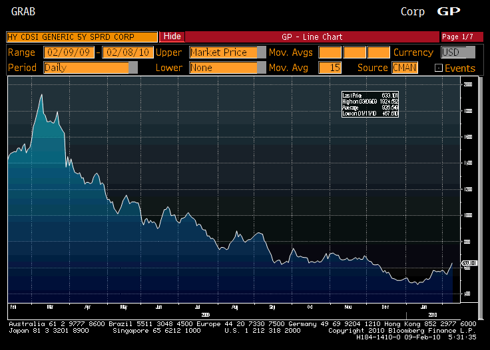 We think that the two indices above are not so subject to speculative activity that the equity market is and accordingly the behaviour of the indices above give a more true representation of the mood of the market.  In short equity markets are not genuinely bearish. The weakness we are currently experiencing appears to be entirely due to the crowds panic reaction to the excessive spending habits of a couple of Mediterranean nations, which have little or nothing to do with the earnings prospects of US Industrial heavy weights (aka DOW members).
Disclosure:
Long JNK