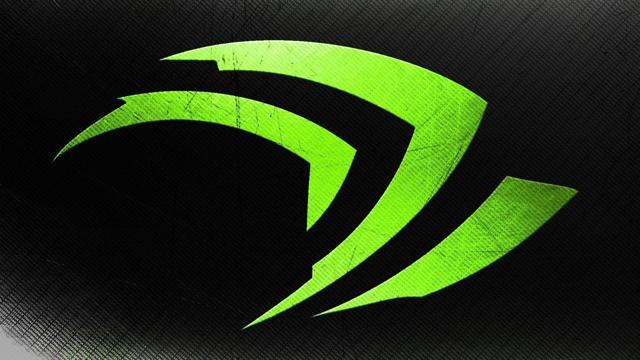 Implications Of Volatility
In light of a marked increase in the volatility of the share price of Nvidia Corp. (NASDAQ:NVDA) over the past six weeks, some investors are questioning the prospects for future price performance of the stock. In the last six weeks, Nvidia's level of volatility has more than doubled. 
Nvidia currently exhibits a beta of 1.30, almost 30% higher than the industry average. PowerShares Dynamic Semiconductors ETF, representative of the semiconductor industry as a whole, registers a beta of just 1.02. An instrument with a beta of 1 is exactly correlated to its market.
Why is such increased volatility in a stock a potential cause for concern among investors? Generally, heightened share price volatility may presage a change of trend, or a transition into an extended consolidation period during which the stock contributes little or no additional equity to an investment portfolio. Research demonstrates that elevated volatility produces a higher probability of a falling market.
Cost Of Capital Rises
A further primary implication for a company with elevated share price volatility is that its risk premium will be increased, and therefore its cost of capital is raised. In turn, the increased cost of debt service proportionally reduces net earnings. Volatility also presents difficulties for portfolio managers when they seek to meet mark-to-market cash flow targets by specified dates, a fact which may over time impact the extent to which a stock is held as a portfolio component. Clearly then, volatility may have pronounced implications for the future direction of a stock.
However, in this author's view after consideration of the fundamentals underlying Nvidia's recent elevated volatility, Nvidia will continue to demonstrate an increase in share price over coming months. The reasoning behind this conclusion is that while a combination of external and internal factors have helped to produce volatility in Nvidia's stock, their affect over time will be more than offset by the company's strong product fundamentals and the positive trends reflected within its financial statements.
Specifically, this view is based upon Nvidia's year-on-year sequential growth in data center revenue which exceeds 20% in a market where capex is climbing by approximately 30% per year, and on the upward trend exhibited by Nvidia's key financial fundamentals. The company holds a 99% share of the server GPU market, achieving significant revenue growth in the data center market for seven consecutive quarters.
Positive Financial Trends
As to positive trends within its financial statements, Nvidia's level of current liabilities is falling relative to its growth in revenue. There is growth in year-to-year cash and cash-equivalents. The company's debt coverage and price to free cash flow metrics are healthy. To be specific, year-to-year current liabilities growth is -35.51%, and year-to-year cash and cash-equivalent growth is 4.56%, to give a quick ratio for the trailing twelve month period of 6.08 compared to an industry mark of 1.05.
Debt coverage for the trailing twelve months is 1.67, contrasting with an industry reading of 19.99. Price to free cash flow over the trailing twelve months is 42.28 over an industry average of 11.41. For these reasons, continued strong growth in market cap may be anticipated.  
Nvidia's Volta GPU is held by analysts to be on track to secure 80% of AI chip market profits. Combined with exponential growth in capital spending taking place in that market, Nvidia's medium-term revenue from AI chips should continue to rise at a substantial rate. UBS projects that the AI market will be worth $35 billion in total revenue by 2021, excluding memory, and maintains that data centers will represent the bulk of demand for AI chips in the future.  
Still In Development
Though there is competition in AI chips on the horizon, in addition to that from Advanced Micro Devices Inc. (NASDAQ:AMD), in the form of start-ups Cerebras, Graphcore and Wave Computing. These companies have a number of top names in AI venture capital behind them, but producing an AI chip ready for market takes time. As yet, hardware from these prospective challengers is still in development, with no launch dates announced. Thus in the near- to medium-term, Nvidia has this market as its playground. 
Other product segments which will take Nvidia's share price higher in the near- to medium-term are described in an article published on Seeking Alpha on February 22, 2018 titled "Nvidia: After The Fall", and in addition to data center demand also include AI inference applications and IoT applications. 
As to the reasons for Nvidia's high share price volatility characteristic, they include the fact that the stock has enjoyed dynamic long term exponential growth, producing larger oscillations when short-term traders using algorithmic trading strategies - those which employ mathematical models to determine trading decisions - pursue reversions to the mean. The magnitude of these reversions has increased exponentially as Nvidia's upward trend became more extended and its incremental growth rate climbed. 
Technical Trading Volume
A further and connected consideration is that of technical trading - trading which is based on the study of price and price behavior - asserted by JP Morgan to account for in excess of 90% of total stock market volume. Definitive information on the level of technical trading in the market is difficult to obtain as it goes to the nature of proprietary decision-making across all financial institutions. Yet as long ago as 2012, it was reported that 84% of all stock trades were executed by the use of computer algorithms, and therefore the 90% estimate is highly credible.
That figure is not at all surprising when it is considered for example that in Nvidia's case 67.93% of all of the company's shares are held by financial institutions, nearly all of whom have highly automated trading functions. With the level of high frequency trading typically conducted by institutions taken into account, that consideration will push the volume of their trades significantly above their percentage share of total outstanding stock. 
The growth of technical trading has increased volatility as technical triggers, to the degree that they synchronize entries and exits, can amplify the size of rapid price moves. A recent example of a large move triggered by technical trading was that displayed by the S&P 500 in its dramatic fall of 11.9% in just seven trading days, starting January 28, 2018.
View With Caution

For Nvidia, with investors' inclination to price in potential in the rapidly evolving markets the company serves, a significant proportion of the company's valuation is based on the future potential of new technologies which some Wall Street analysts view with caution and treat as unknowns. Unlike Nvidia, not all of the component companies of the semiconductor industry index participate in state-of-the-art markets. This consideration tends to contribute to share price volatility.
Being at the forefront of nascent markets is a factor which inherently brings with it some level of volatility. For example, Nvidia's quest for market penetration of cutting edge AI inference applications, including autonomous automobiles and IoT, is unlikely to demonstrate smooth exponential growth quarter on quarter, but rather will achieve growth in uneven increments, contributing to volatility in share price.
As a case in point, the company's quarter-on-quarter revenue growth from the automotive segment dropped 8% sequentially in the most recent earnings report as Nvidia transitions from in-car entertainment systems to autonomous driving platforms. Moreover, nascent markets like that for cryptocurrency GPUs exhibit ebbs and flows as demand fluctuates in the course of changes to market organization and technological evolution. 
Correlation To Macro Factors
A further consideration to be borne in mind regarding Nvidia's level of volatility is its correlation to macro factors, where the semiconductor sector in general and Nvidia in particular are influenced by significant moves in the overall stock market, as was illustrated in the sharp drop which commenced on January 28, 2018. While the S&P 500 fell by 11.9%, Nvidia dropped 18.16%, reflecting its higher beta figure when compared to the broader market index.
By comparison, rival AMD, with a higher current beta of 3.22, a much lower market cap of less than one-tenth that of Nvidia's, and considerably weaker financials, dropped 21.08% within the same time frame. Intel Corp. (NASDAQ:INTC) on the other hand, with a beta score of 1.13 and a market cap significantly larger than Nvidia's, suffered a correlated fall of just 17.32%. Nvidia fared better than AMD but not as well as Intel, a company with a stronger financial base. Intel has a market cap nearly 60% larger than that of Nvidia.
This point indicates that a company's strong financial base may mitigate exogenous volatility deriving from market correlation. Nvidia, as a result of positive trends within its financial statements, is growing market cap as a future insulating factor against market-correlated volatility.
Conclusion
With Nvidia projected to grow share price over coming months through revenue performance, with emphasis on sequential annual growth in data center revenue of more than 20% in a market where capex is climbing by approximately 30% per year, significant growth in market cap may be estimated. In turn this growth in market cap may be expected to commensurately provide some insulation for the stock from exogenous market-correlated volatility. 
Consider following this author. To receive immediate alerts upon publication of future articles by this author, please click on either of the "Follow" buttons at the top and bottom of this page, and then select "Real Time Alerts." To review previously published articles by The Structure Of Price, click on the author's name at the top of this page.