With the close of markets on June 25th, my timer system is indicating that I should move to at least 50% cash. So it is written.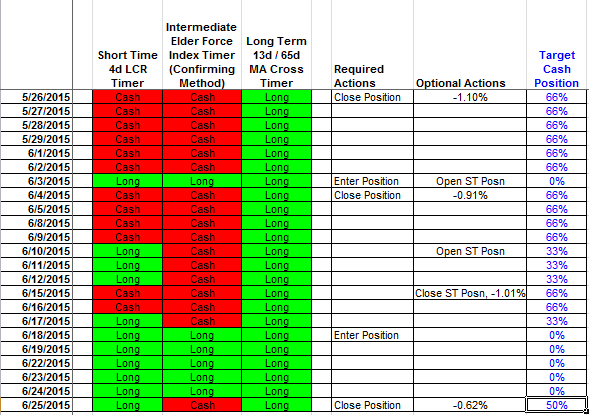 Standard procedure has been to:
1) eliminate all positions that are underwater
2) if not at the desired cash target, start selling the positions just above the water line until the cash target is achieved.
Most of my positions are above the water line, so I'll be locking in some modest net gains using this method. Only the strongest stocks will survive.
Dividend portfolios will not be subjected to this rule -- e.g., they will remain fully invested.
~~~~~~~~~~~~
The cumulative tick is the tell here: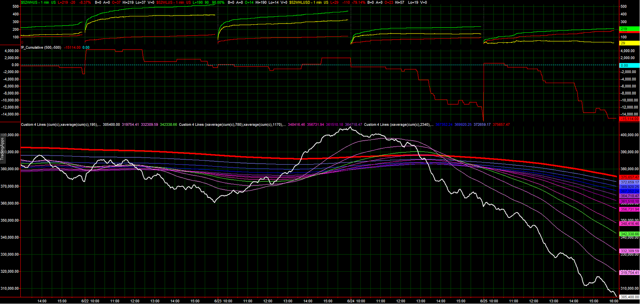 It appeared that Tuesday and Wednesday were going to be break-through days, with the "white above red" indicating a constant buying pressure. You can see that it began to fail yesterday, and today was more of the same. Selling accelerated today at the end of the day, which obviously is not a good sign.
~~~~~~~~~~~~~~~
Although the short-term timer and the long-term timer are still intact (on the long side), now is not the time to buy: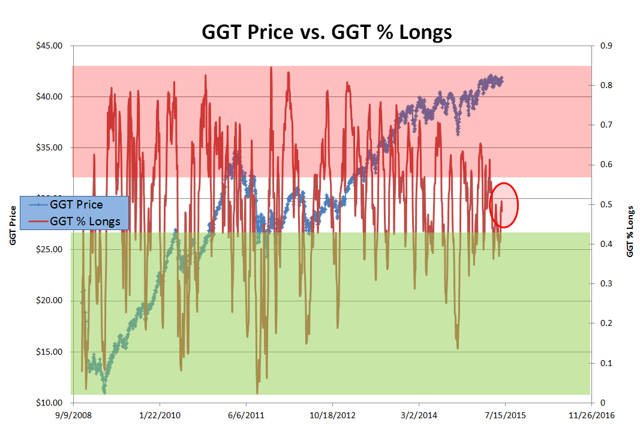 We're around 48% longs in the database, which puts us into equal probability that trades entered right now may or may not work out. With weak markets, and the cumulative tick being negative overall, this is not the time to buy.
~~~~~~~~~~~~~
Strategy:
Raise cash. Set sell orders with a 1% TSL, GTC, effective after 9:45 on the first day of entry and let them ride until either 1) they execute or 2) the GGT timer transitions. For the latter I'll let you know.