Performance for the Past Week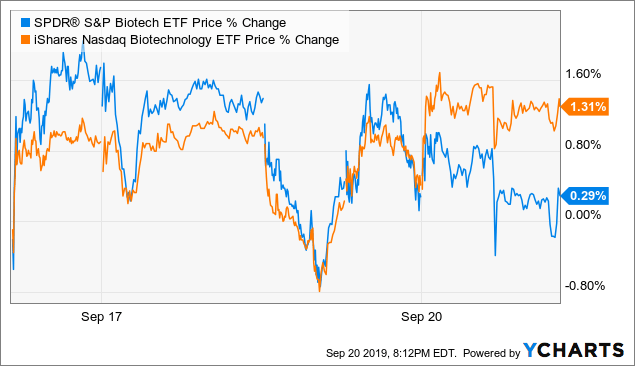 1 Month Performance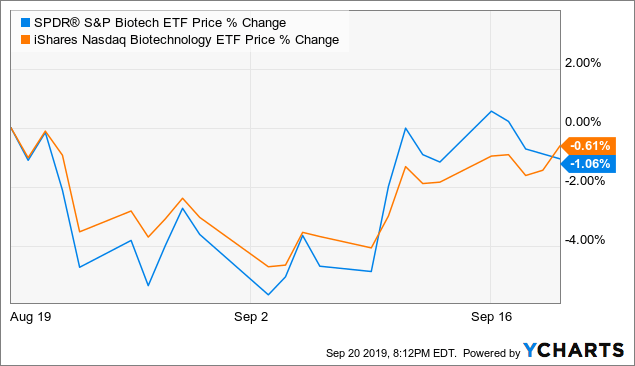 1 Year Performance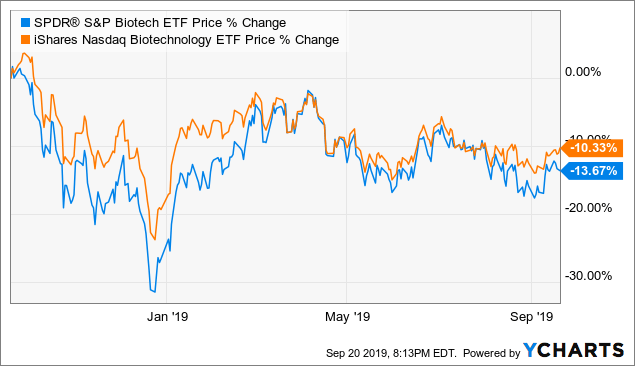 Daily Advanced Chart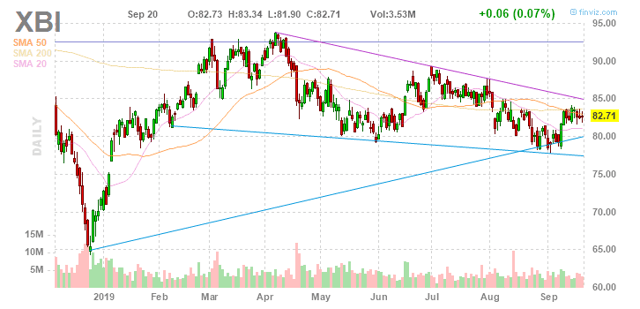 ROTY 10 Stock Model Account Performance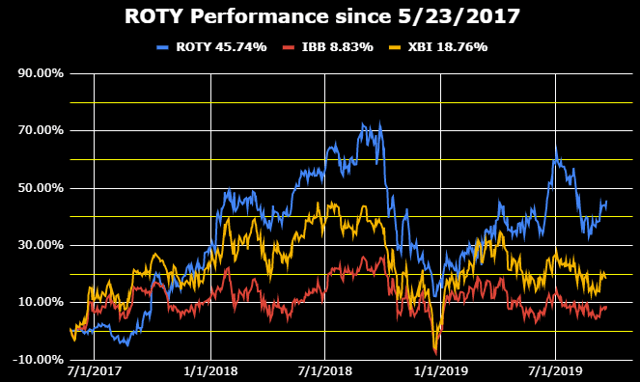 ROTY's model account continues to bounce back, fueled by multiple Catalyst and Revaluation ideas that have rebounded or are experiencing run ups into key events. 
As noted in prior posts, my intention has been to methodically raise cash in the model account as we take partial profits and continue to cull losers. 
However, this week cash balance for the model account fell back to 18% weighting as I put some funds to work in a small-cap medical device player with data readout coming soon.
We have several data readouts coming in Q3, so it'll be interesting to see whether we take full or partial profits (or losses) after results come out. Cash position could rise substantially as a result, as I'm in no rush to buy new names unless setups are truly idea. 
Forcing trades only causes us to lose hard earned gains in our accounts, giving them back to the market. Best to wait patiently in cash for the right pitches to swing at.
Public Articles From This Week
*Keep in mind after 10 days archived content remains available for ROTY members (utilize for due diligence purposes for stocks of interest to you).
**Names below interested me, but at the moment of publication did not meet my criteria for inclusion in ROTY's model account.
Fate Therapeutics: Pioneer In iPSC Space Continues To Make Progress- Agree with member A. May and others that this one could offer a better entry point later in Q4 2019 or 1H 2020
Bicycle Therapeutics: Under The Radar Platform Technology Idea Interesting platform tech idea, too early stage and too low volume for ROTY
Interesting Runners of the Week

Random Thoughts
Definitely been a good week in the market and our Live Chat- seems like quite a few names with near term (Q3 or Q4) catalysts on our radar of late. Members appear to be making increasingly better use of ROTY's Portfolio Xchange channel to share holdings and receive critical feedback.
Wherever you find it, to have success in the market it's vital to have at least a couple veterans you can bounce ideas off of and who are willing to tell you what you don't want to hear, to point out red flags in stocks you own or trades of yours that failed the logic test.
Hope everyone has a great weekend!
JF
==
For readers who wish to take their biotech investing/trading efforts to the next level, I invite you to try out the 2 Week Free Trial in ROTY (Runners of the Year).
ROTY is a tight knit 500+ member community of experienced biotech investors, profitable traders, industry veterans and novices. Our active Live Chat is characterized by generous sharing of due diligence, knowledge and continuous improvement.
Subscription includes access to our market-beating model account, Idea Lab, Cheat Sheet, Catalyst Tracker and much more! You can check out our reviews here.