Performance for the Past Week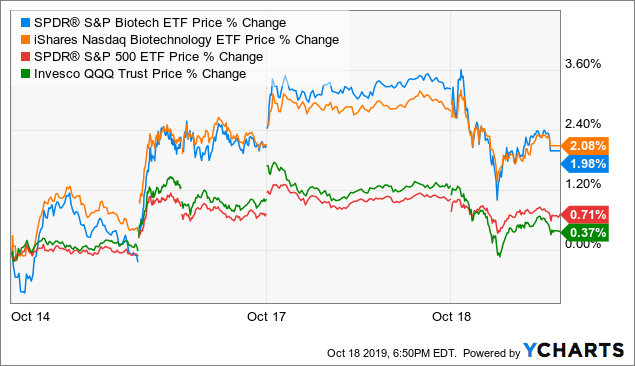 1 Month Performance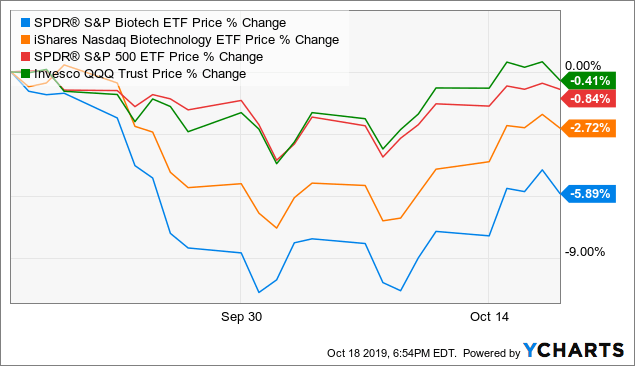 1 Year Performance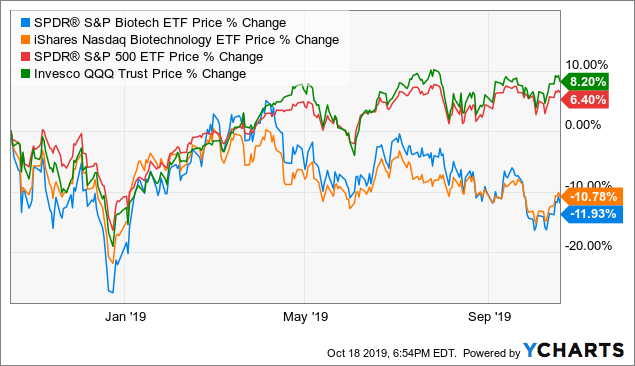 5 Year Performance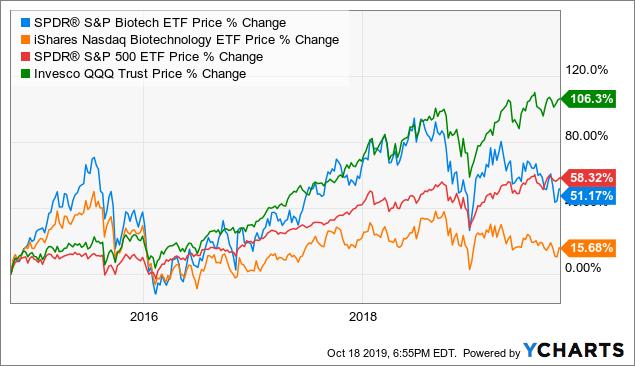 Daily Advanced Chart
ROTY 10 Stock Model Account Performance

It's a well known fact in the ROTY community that I take both my losers and winners quite personally. The biotech sector is one of the most risky areas of the market to invest in, yet one of the most lucrative as well. Clinical trial blow ups, intense competition in certain spaces, a sometimes fickle FDA, IP concerns, cash burn/continual dilution and negative political rhetoric are just some of the risks retail investors face if they choose to gain some exposure here. 
My goal in ROTY is to help investors avoid being burned as much as possible, key them on to winners and help ¨teach them to fish¨ along the way as we seek to learn and improve together on this never-ending journey.
During some stretches of my 1.5+ years running this still fairly new service, I've felt satisfied that I was doing my best and many members are enjoying their time with us and making solid profits. During other stretches, especially when performance is poor, it's normal for me to question myself and be overly critical of my losers. That's one reason I do a monthly ¨trades in review¨ post, where I analyze my decisions to determine which ones were optimal and which ones were mistakes that I need to avoid repeating. 
Our win in Reata Pharmaceuticals (RETA) this week helped the model account to bounce significantly, and more importantly I received a good share of messages from members who did well with this model account holding.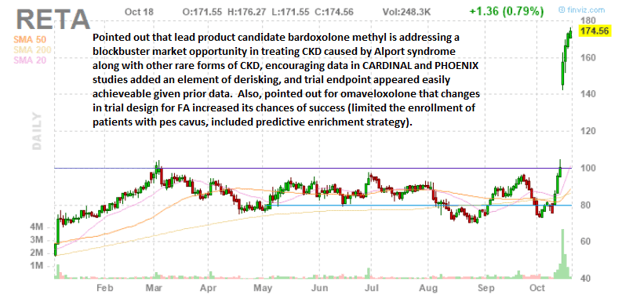 I want to emphasize a few aspects of this trade:
-First, I had no crystal ball. We had a solid thesis in place, but at the same time I had taken partial profits on a prior runup and was holding somewhere between a half and 3/4 size position. I was content that the Alport trial has a low bar to success (easy to achieve based on prior results) and that the FA trial (written off by Wall Street) had a decent shot due to changes made to design. However, I held my position eyes wide open accepting the binary risk involved, comfortable that with a 6.5% portfolio weighting or so, that my portfolio would weather a significant haircut should negative data occur.
-For readers who weren't in RETA, don't kick yourself. If this were down 25% or more on missing the trial endpoint, you wouldn't feel that way.
-In biotech, no matter how solid or methodical your idea generation or due diligence process, you will have your share of losers. I have some painful losers like GTXI (near 90% loss on partial position last year) that come to mind to remind me to manage risk appropriately no matter how bullish I am on a specific name.
-Always look for situations with elements of derisking and downside cushion. Personally, I've been burned too many times to hold stocks that are all or nothing, moonshots that are a roll of the dice without solid data sets to back them up. With RETA, we had downside cushion via prior data for bardoxolone in several rare chronic kidney disease indications.
Public Articles/Blog Posts From This Week
*Keep in mind after 10 days archived content remains available for ROTY members (utilize for due diligence purposes for stocks of interest to you).
**Names below interested me, but at the moment of publication did not meet my criteria for inclusion in ROTY's model account.
Revisiting argenx: Leader In FcRn Space Offers Upside Potential In 2020 And Beyond  ARGX
Global Blood Therapeutics: A Core Biotech Buy For Patient Investors
Interesting Runners of the Week
Random Thoughts
I hope everyone had a great week and that you are seeing some green in your biotech portfolios. Consider using these periods of strength to cut loose your weaker holdings, the names that you are losing conviction on in order to raise cash and consolidate into higher conviction names.
ROTY model account currently holds about a 30% cash position, but I wouldn't be averse to raising that further into the end of the year.
On a personal note, on Monday my wife has a bit of a complicated knee surgery, to be followed by 2 to 4 weeks in wheelchair/crutches plus daily rehab for 3 months or so. During the first few days of next week my time online might be more sporadic, and we'll play it by ear in weeks that follow.
Fortunately, that's the beauty of having a system in place, one that allows for prioritizing the important stuff and lets me make the most of the remaining time to add value as I'm able and run through the basics (run scans for ideas, review current holdings, do DD, repeat). I don't feel obligated to be online all the time, but simply to maximize use of my available time each day. I'm sure some of you with more busy schedules can relate.
Hope everyone has a great weekend. It's getting nice and sunny down here in Peru, finally starting to feel like spring.
JF
==
For readers who wish to take their biotech investing/trading efforts to the next level, I invite you to try out the 2 Week Free Trial in ROTY (Runners of the Year).
ROTY is a tight knit 500+ member community of experienced biotech investors, profitable traders, industry veterans and novices. Our active Live Chat is characterized by generous sharing of due diligence, knowledge and continuous improvement.
Subscription includes access to our market-beating model account, Idea Lab, Cheat Sheet, Catalyst Tracker and much more! You can check out our reviews here.

Disclosure: I am/we are long RETA.