Facebook at over $100 looks liked it could be overpriced on a variety of measures. Morningstar rates it as a 2 star stock (out of 5) and estimates its Fair Value at $94. The Forward Facebook Price/Earnings ratio of 37 assumes a lot of growth, yet Alexa numbers show Facebook.com has almost 10% less users a day than a year ago, while results for Instagram.com are flat.
A good short candidate?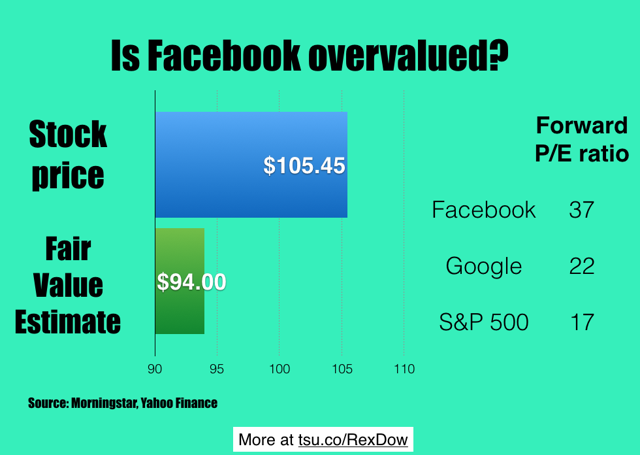 Disclosure: I/we have no positions in any stocks mentioned, and no plans to initiate any positions within the next 72 hours.