By Danny Devito @ investingformula.blogspot.com/
In the past post I mentioned that was positive that UNG tried at list to cross the 1 month average of its spread with USO, the stocastic was in BUY mode and analysts increased significantly the negative outlook on gas.

Today we see the results of this 3 bullish factors.

UNG  rebound even above the resistances of 12.69 and in the target area of 13.20 that is however a big obstacle. Above 13.29 and 13.40 UNG can fly of a 22/38% since 11.91 USD low.

However, on this hard commodities ETFs I prefer to sell put options because is the unique way to fight with contango and rollover losses.
Chart of UNG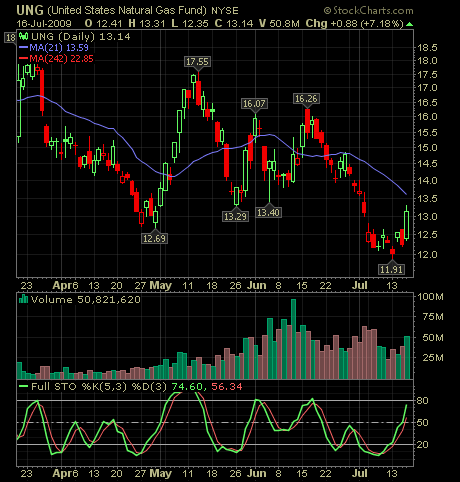 And now the more interesting strategy I mentioned in the past week:
the spread UNG/USO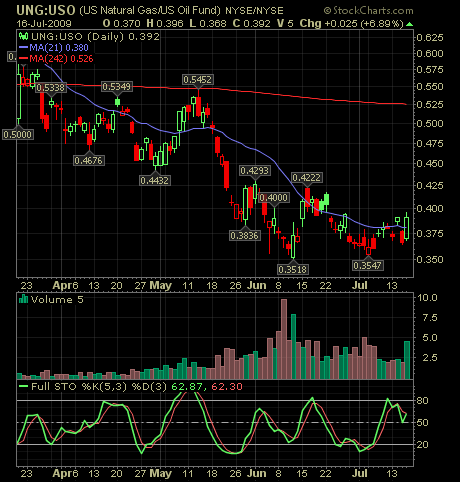 With stronger power we are again above the 1 month average and the possibility so to invert the bearish trend in favour of GAS. The time will say, for now prices below the 1 month average seem to be a good buy opportunity.

Dear friends, I will update you tomorrow.