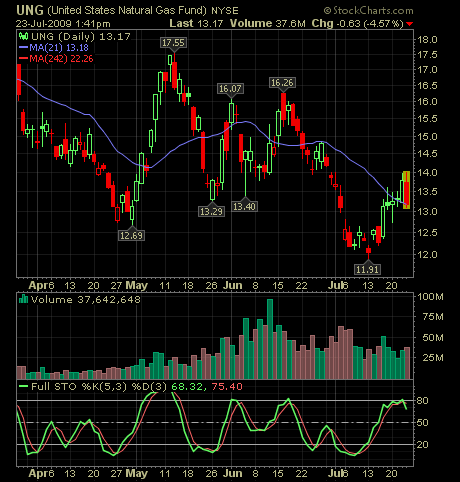 UNG top in area 14.00 today and now is down 96 cents at 13.04.

We are belowt 13.40 if is not able to close above this level at the end of day this can even be an invertion but we are still above the 1 month average so can be not so bearish as seem.

However, with this correction can be interesting now for who have not sold PUT august to do so now or to buy for who is bullish some call 14 and 16 strikes, for my view the most important strikes will be 14 and 16 for the calls and 12 and 11/9 for the puts.

I will update you later with some news about UNG.