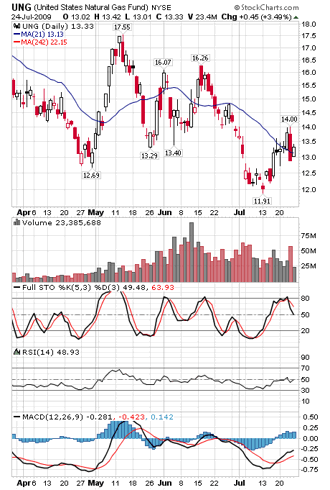 Close around 13.33/13.39 today even in after hours.
So we are exactly on the key resistance of 13.40.

It's a "neutral" close that send all us back to the next weel for more newsa bout this trend that remain macd positive, with an RSI in area 50 that could generate a stronger buy as if stop here give more negativness, stocastic is not overbought and price is up again the 21 moving average.

I note that only at the rally of 17.55 and 16.26 UNG was showing at least 4 candle with an high above the 21 days average. Let's hope for who is bullish this is a good signal.

The spread with USO, is still below the 1 month average this is due to the strong indexes and so the strong trend of Crude Oil.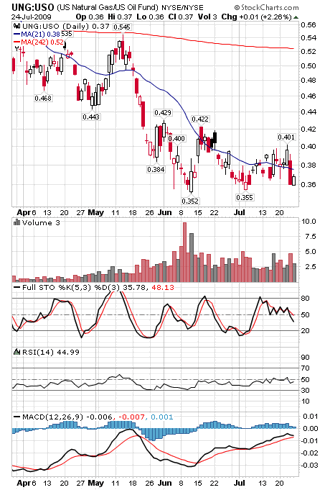 Have a nice week-end, see you Monday with UNG updates.

Thanks