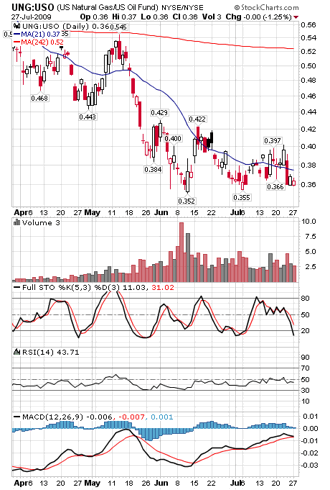 As for UNG analisys, nothing important to say, but here look a bit more bearish, this mean that still oil is performing a bit better in the past week.
Stocastic is oversold, Rsi below 50 unable to cross that level but Macd is trying again a bearish signal crossin the average. Did already in the past not a big deal because I think that however the level 0.35/0.34 will be a buy opportunity and a strong support.
We will update tomorrow or asap we will see better and strong volatilty.