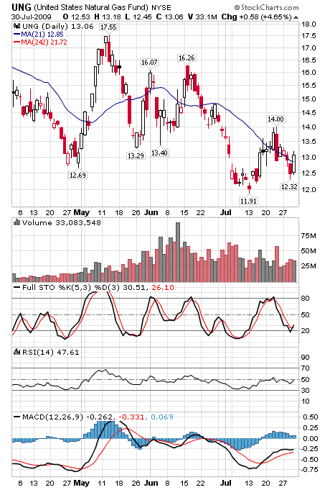 Again above the key support of 12.69 after yesterday try just for some cents to broke it.
But volumes are still low and seem just a technical rebound on a support that however could worth a small bet again as I said.
Macd stop to decrease while RSI is still below 50 level. Stocastic was oversold and giving a bit of trust to bulls and to cover shorts for bears.

SPREAD with USO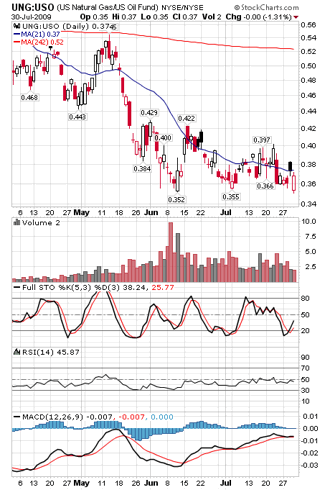 Tested the level of 0.3550 first support and up again,
RSI still below 50, and stocastic oversold condition helped a bit in the technical rebound. We will wait for the cross of average and a 5 days stays above it.
Crude Oil again near to the barrier of 70.00 usd that hardly can reconquist, gas is still so near to lows and can let us only imagine a rally of gas with weakness of indexes and oil in the next weeks or autumn, but for now we still see crazy money buy indexes, so we will review this idea in few days.
Keep on eye on CHINA, that in the past 2 days is making and aggressive correction and only from there we can see some fear on other markets then.