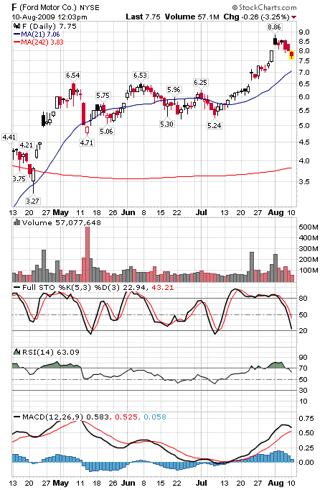 Dear friends, I'm sorry because busy in the past 2 days and I couldn't comment better my short idea on FORD using options. However as you can see in the charts, somebody is starting to make pressure on ford and 8.50/9.00 usd it's an overbought area considering that indexes are really overvalued, at least in my view.
The area of support of 6.55 USD should however be a big obstacle and indicators soon will be oversold. I think that Ford can be used as sentiment of the market and for the first time since the last rally is clearly visible a bottom formation there.
So the indexes may be are doing the same and Ford is anticipating the markets.