Do you think was so easy to do this arbitrage buying october NG futures and selling UNG etf?

I still don't understand how is possible that the premium went drammatically so up at 12%, just take a look to etf connect and the historical premiums,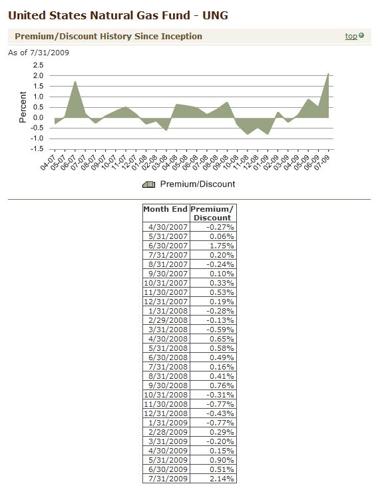 Do you have some site where to see the past days history of the premium of UNG? I just curious to see what happened in the past 5 days because I lost the control over it, and a bit hungry too to have not done this arbitrage like somebody did seem... today!