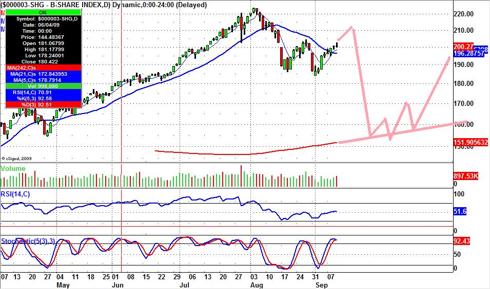 China index is rebonding in sepember after the first 9 months negative close of August 2009.
Technically we can't call this a double bottom, so even if I see a rebound that could continue up to the area 210/215 we should see a bull trap in that area or even before and then the prosecution of a bear correction in the area 150/160 at least. Above 185 we are in a safe territory.
Eyes are all on China, is a theme used to give fuel to the worldwide rally, and now the risk of the correction can be anticipated by China indexes falling and anticipating the correction.