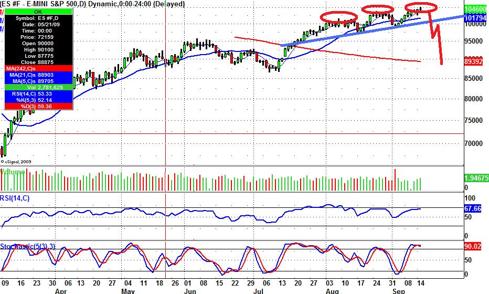 This is the last change to make a correction.
More than this triple top, ascending, called "The 3 Little Indians" we can't have.
Should realize the bearish signal we should have in a week or so a decline perhaps quite aggressive for as I know this pattern is quite powerfull.
If this pattern doesn't work... we have nothing to do.
Perhaps is coming with some bearish divergence on indicators too.
Let's see what happen in the next days.

I remain 100% cash now (I do just intraday trading or bonds trading) and waiting cheaper prices or new opportunities in arbitrages, spread etc.