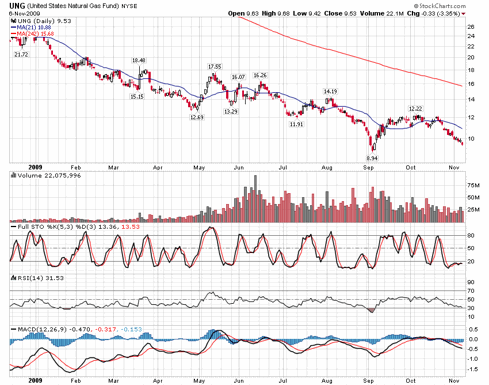 Nice levels for UNG. Double bottom formation, in area 9.00.
be carefull, it's very risky the trading on commodity ETFs so I just post this chart and call for very expert traders able to hedge position very quickly.
I see still low premiums in options, so I'm not willing to sell puts yet.
I wait. However I just want to post this because is becoming hot... each day after UNG.
 
Now there are 375 million shares outstanding. Premium is still low around 3% or less.