On May 15 Immune Pharmaceuticals (OTCQB:IMNP) signed a license option agreement with Novel Pain Therapeutics, NPT. Under this agreement NPT has a 60-day option to negotiate an exclusive license to AmiKet and AmiKet Nano. This 60-day period will end on July 14. Immune and NPT can agree to extend the deadline.
This blog post looks at some of the reasons that I am skeptical about the proposed deal.
1. Immune would not receive upfront cash or cash for R&D milestone payments
NPT would be a spinoff of Immune. Upon completion of the licensing Immune would own 33% of NPT. Undisclosed investors would own the remaining NPT shares. Upon completion of R&D milestones Immune would receive additional shares of NPT.
On August 17, 2015, Immune's CEO, Daniel Teper, said:
... we are making best efforts to conclude an AmiKet pain transaction in the near term. We expect that the right transactions with non-core assets will further strengthen Immune's balance sheet and extend our cash runway as well as allow for expansion of our development lines.
On July 30, 2015, Zacks analyst David Bautz wrote:
We believe that a partnership deal for Amiket™ focused on PHN could bring in between $15 to $25 million in upfront money, with an additional $200 million in backend and milestone payments along with low-teens royalties on sales.
The proposed deal would fail to meet the expectations set by the CEO and would fail to address Immune's near-term cash needs.
2. Established companies decided against partnering AmiKet
In a December article I wrote about Immune's history of attempting to partner AmiKet. Immune targeted "the 20 most likely development and commercial partners with the objective of commercializing AmiKet."
NPT was created just prior to the signing of the license option agreement. It is not one of the targeted companies.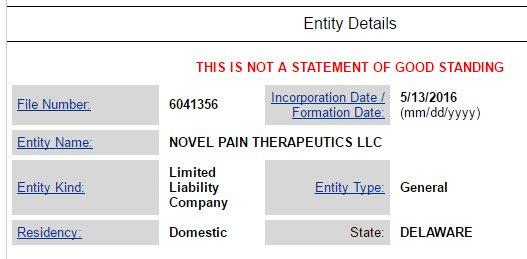 20 established companies declining a deal is a clear signal that many experienced professionals believe that prospects are not good for AmiKet and AmiKet Nano.
3. NPT investors can cash out prior to new data
The proposed deal terms state that a clinical trial should begin within 12 months and that NPT should become public within 18 months, before a phase 3 trial could be completed. As a public company NPT could sell new shares to fund AmiKet development. This could allow NPT investors to sell some of their shares to recover their original investment.
Immune failed to partner "smart money" of established companies. NPT as a public company would be an opportunity to cash out some shares thanks to "less-informed money" from investors.
4. Patent protection remains a concern
In a February article I wrote about Immune's claim that partnering efforts failed in the summer of 2015 due to insufficient intellectual property protection. Immune has not announced filing a patent application for AmiKet Nano but says its patent would last until 2036. This patent protection was not enough to attract an established partner and Immune has not provided a reason for this contradiction of last summer's explanation.
AmiKet and AmiKet Nano patents may not protect against formulations that include amitriptyline and ketamine along with an additional drug. For one example see this abstract. BAK-PLO had some success treating chemotherapy-induced peripheral neuropathy, CIPN. AmiKet failed a phase 3 trial to treat CIPN.
A partner such as NPT could end up doing the work to get AmiKet and AmiKet Nano approved. If successful then competitors would notice and try to follow.
Conclusion
Immune is low on cash. The proposed deal would not resolve this problem.
I wrote in my December article that Immune needs to be able to claim a high value for AmiKet or else its balance sheet could become insolvent. It looks like the proposed deal is designed to enable this to continue. Whether this is good or bad depends on how you value AmiKet. I am inclined to agree with the 20 companies who declined to make a deal.
Immune's share price could pop on news of a deal. After that, who knows? The stock seems to be news-driven with pressure from ongoing dilution and cash needs.
As a final note, it will be interesting to see any additional details that are released if the deal is completed. Two possible examples:
Immune's balance sheet has a $10.9M deferred tax liability for AmiKet. How would this be affected by the deal?
The Hercules loan agreement says, "the Collateral shall automatically and immediately include Intellectual Property from and after February 1, 2016." Does this include any AmiKet Nano development?
Disclosure: I/we have no positions in any stocks mentioned, and no plans to initiate any positions within the next 72 hours.