Sleepless Does Davos! Part Four...
Please Note: Blog posts are not selected, edited or screened by Seeking Alpha editors.
Sleepless Does Davos! Part Four: The real WEF.
By Heidi
Final impressions of the 2017 World Economic Forum
11:30 a.m.
We wake up with monster hangovers and a scary (although familiar) feeling that we'd done some pretty shameful things the night before at Soro's Davos chalet (see our previous Blogs in this series for the gory details...)
This unsettling feeling is confirmed when we find this in the next room: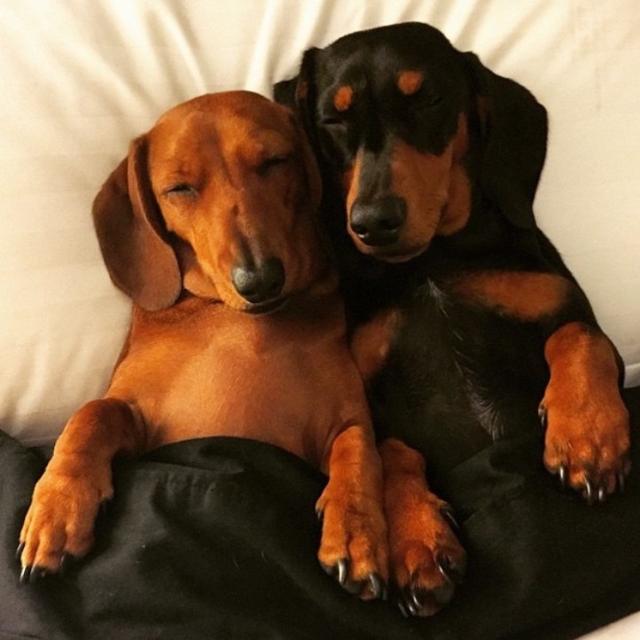 We decide to let Schnitzel and whoever the redhead is sleep it off, while we jot down our impressions of the World Economic Forum 2017 for our Seeking Alpha readers before we leave for home.
So, to all those who were unable to attend the Forum this year…
The WEF is about reaching out to the citizens of our fair planet for ways to bring people together. As an honored guest of Davos you become enmeshed in themes such as responsible leadership, global economic trends, and how various market sectors are impacted by the coming Techno-Industrial Revolution. You can add your voice to those of visionaries, champions of the evolving world of globalization, advancing the sciences, both physical and social, and the future of a global society getting ever more crowded and impacted by vast new technologies and…and…
You're still reading?
We're just playing with you, you know.
Davos is actually all about a bunch of very rich, very self-important, and more often than not, very distasteful individuals chasing wild parties, alcohol, and (usually very expensive) sex in a mountain setting. You know: "What happens in the Alps stays in the Alps," and all that.
Sorry to burst your bubble investors, but why do you think the four of us even bother coming here? To listen to Jamie Dimon yak about JPM's disdain for HFT? To see if Mark Zuckerberg has anything important to say? To worship at the (unwashed) feet of some powerful political gurus who've never had a worthwhile, tangible thing to offer to the human race, or a bath, for that matter, in the last three months?
Or, heaven forbid, to be in the same room as Elon Musk?
No.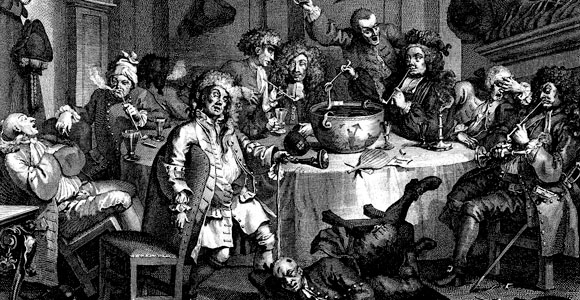 The very first World Economic Forum meeting (above) set the stage for today.
This magnificent, glittering, international Forum just doesn't work anymore. It's great for preening parties and for those (females, generally) looking to hit the jackpot with some seriously wealthy money guys.
But the WEF's thin raison d'etre of "globalization über alles" is running out of gas: Brexit, Frexit, Donald Trump, etc… It turns out the man on the street isn't buying into it anymore. Beneath their sleek exteriors, most of the ultra-elites here in Davos are nervous, and although their confident hauteur is pumped into high gear, it's a hollow sound, signifying very little.
And who are the ultimate beneficiaries?
Well, we know a few bartenders here and some, uh, "escort" women friends of ours who are positively cleaning up. And it's Switzerland. Everyone else is making money too.
On the train back to Zürich, I'm playing cards with Desiree, as Helga and Clarissa sleep in their seats. Schnitzel, too, is out like a light, dreaming of bratwurst and bitches.
I glance out the window at the snow on the mountaintops and feel pretty good.
You have to love the Swiss.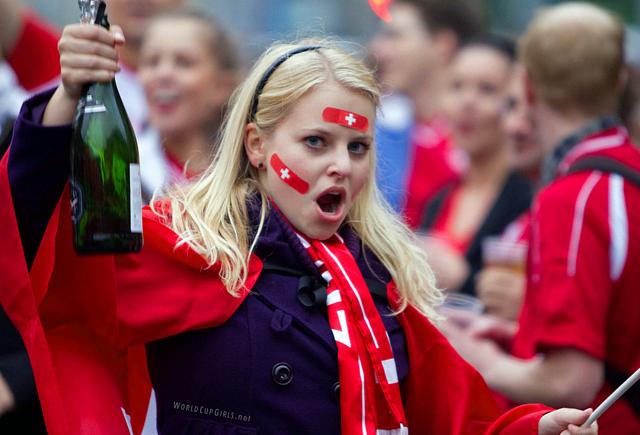 Heidi
Seeking Alpha's Disclosure: Past performance is no guarantee of future results. No recommendation or advice is being given as to whether any investment is suitable for a particular investor. Any views or opinions expressed above may not reflect those of Seeking Alpha as a whole. Seeking Alpha is not a licensed securities dealer, broker or US investment adviser or investment bank. Our analysts are third party authors that include both professional investors and individual investors who may not be licensed or certified by any institute or regulatory body.