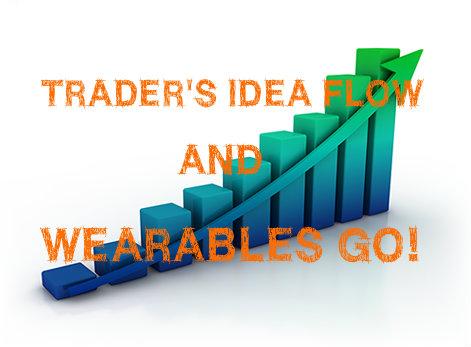 The table below lists the results of Trader's Idea Flow's first ten trading ideas as of the close of Friday 3/3/17.
Our first five trades have closed with very respectable short-term trading profits. After taking a one-day 10.3% profit on the Snap (NYSE: SNAP) IPO, we are now excited about the profit potential for our pending short on Snap, Inc. The valuation of Snap shares appear to be very over-extended and the future metrics required to justify these valuations seem highly unlikely. In the opinion of Trader's Idea Flow Snap shares represent an excellent short sale candidate.
Trader's Idea Flow is pleased to have earned a one-day gain for our subscribers of 10.3% with our call to buy Snap shares at the commencement of trading on IPO day. We took profits on the morning of day two trading. Many critics of the Snap IPO were on the wrong side or missed this trade because they failed to recognize the material difference between a much-hyped IPO and Snap's fundamentals. Momentum and fundamentals should never be confused as Tesla (NASDAQ: TSLA) bears have recently learned the hard way.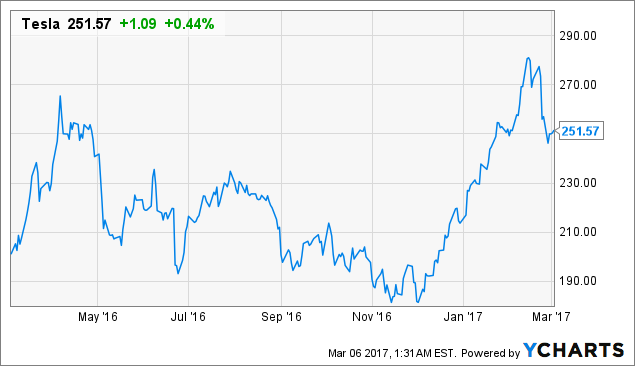 But all good momentum stories inevitably must come to an end. Please notice on the TSLA chart above the clear illustration of a pattern failure reversal when the double-top pattern failed to make a new breakout high on February 21st, 2017. This event defined the pattern failure that lead to the reversal on the chart.
Other momentum stories are very short-lived in the marketplace. We believe that the initial, post-IPO, upward momentum of Snap is a short-term event that is about to stall and display a pattern failure reversal. This may provide traders with an excellent entry point to establish short positions in Snap.
The confluence of factors that came together to create upward momentum for the Snap IPO are each ephemeral with limited substance and likely to be forgotten and replaced with market skepticism and outright disbelief that current valuations are justified. Trader's Idea Flow is now seeking a maximal entry point to sell short shares of Snap.
The chart below indicates an intra-day high of $29.44 on day two of trading for Snap's recent IPO. Monday 3/6/17 will be day three of trading for Snap. We are watching for the pattern failure reversal to signal that the upward momentum has stalled.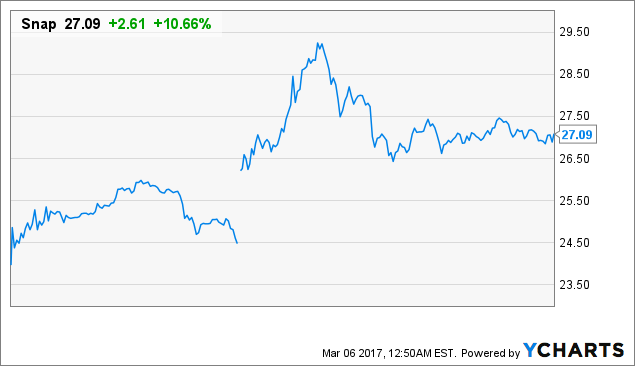 SNAP Price data by YCharts
Traders may want to wait for a clear signal from the market that the inital upward momentum of the Snap IPO has stalled out. This reduces risk, avoids guess work on your entry point, and greatly increases the likelihood of a pattern failure reversal. So if we see Snap fail to breakout beyond $29.44 early in this week's trading, then we will seek to establish our short positions. The graphic below illustrates this concept and this link provides greater discussion on the topic of pattern failure trading: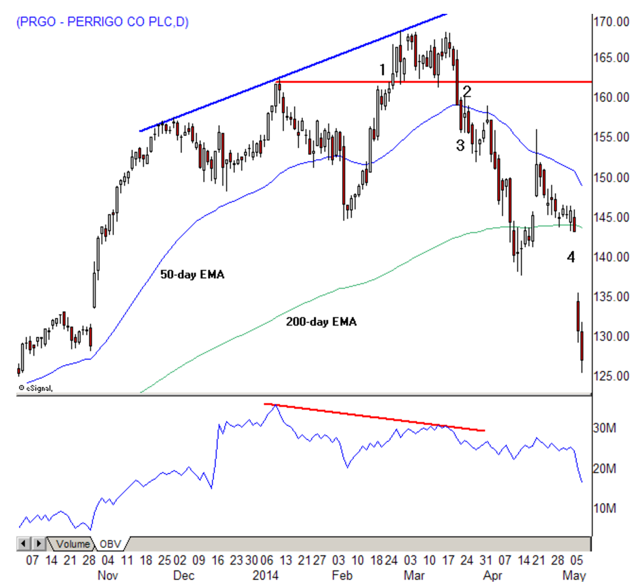 Trader's Idea Flow is still holding on to our belief that a correction is ahead for the overall market. Accordingly, we have three other short calls currently open on ESRX, MSI, and a more recent short on Mobileye (NASDAQ: MBLY). We are still expecting a market correction to commence in the near term that could enhance the downside of our short positions along with the stock specific risks that exist for each of these stocks that can result in lower prices.
Significant insider selling at MBLY is one of the factors that may be indicative that the company has not kept pace in the highly competitive R&D race against its bigger, more R&D focused rivals. Any technological competitive disadvantage that becomes apparent in the near future could be damaging to the future prospects for MBLY. The chart below shows that the stock is priced for something much closer to perfection than MBLY's CEO seems to believe is in the future for his company. This CEO has been selling his own company's stock aggressively. What does he know?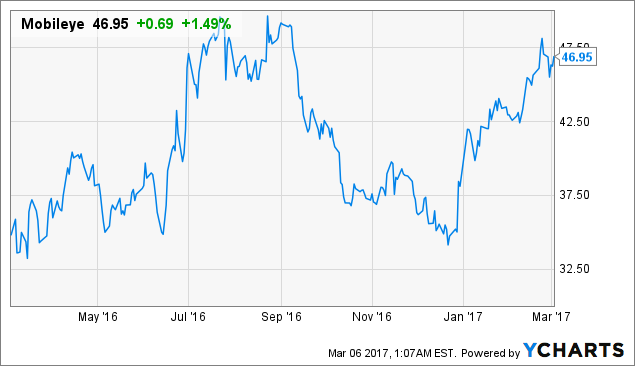 The post-election euphoria now seems to be encountering increasing amounts of reality as the challenges facing this new administration become more clear. This more realistic perspective on future events in our economy and markets may provide us with the pullback in stocks that we are anticipating. Concerns about time delay risk along with questions about the size and scope of the new administration's ability to implement their agenda are now becoming more apparent.
Tax reform is especially important to keep this market rally alive. Any disappointments or serious concerns regarding tax reform could trigger a market correction. Geo-political risk or the border adjustment tax could be a few of the numerous catalysts for a 5% or more market correction after the recent historic rally.
However, contrary to our belief that a correction is coming Trader's Idea Flow has opened a long position in the homebuilding stock Lennar Corporation (NYSE: LEN). This Miami-based Fortune 500 corporation is well positioned to benefit from tax reform, a stronger economy, and the prospects for improvements in housing demand during 2017.
Our long position in Lennar is due to the fact that homebuilders are one of the few sectors that have not fully participated in the post-election rally. Homebuilders now have a forward PE in the more reasonable range of only 10. Every housing recovery has occurred during rising rates when banks get eager to make loans. Homebuilding stocks do really well in this type of environment.
Demand for lumber is signalling an increase in housing demand.
Recent strong earnings by homebuilders may presage a likely period of strength. These are a few of the key reasons that have lead to our opening of a long position in Lennar as the stock's valuation appears cheap relative to the market and expected future earnings.
Trader's Idea Flow has also opened a long position with a purchase of shares in Freeport-McMoRan (NYSE: FCX). With global economic growth seemingly improving many major commodities have appreciated including copper. 40% of FCX revenues come from copper mining. The current situation of one of the world's largest mines in Chile being shut down due to what could become a prolonged worker's strike has recently boosted the price of copper.
However, FCX is experiencing difficulties of its own with its contract dispute against the Indonesian government over FCX's Grasberg copper and gold mine. The current weakness in the stock subsequent to our entry may now provide a compelling buy for investors as it is in the best interests of both FCX and the Indonesian government to reach an agreement and ramp production of the mine back up to normal levels. The cautionary note is that this dispute has turned uglier than initially thought and the news that this dispute had been resolved turned out to be inaccurate. We will continue to watch this situation with interest. A resolution to this dispute could provide a strong upside catalyst in shares of FCX.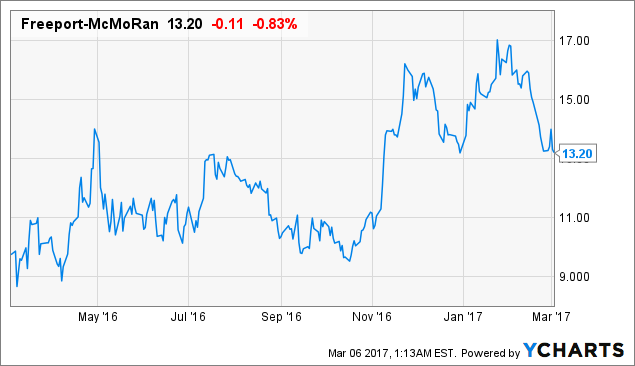 So while we believe that a correction for the overall market may be forthcoming, we see the homebuilders, such as Lennar and the mining company Freeport-McMoRan as currently undervalued with strong prospects for appreciation ahead.
Disclosure: I/we have no positions in any stocks mentioned, but may initiate a short position in SNAP over the next 72 hours.