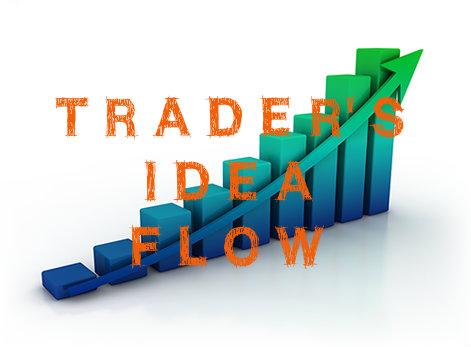 Shrinking revenues, continued losses, tiny MAU growth has not changed the difficult scenario for Twitter's future.
The recent price spike in Twitter shares has presented a trading opportunity to the short side.
Trader's Idea Flow believes the hype behind this price spike in Twitter is unjustified. We have established a short position in Twitter shares at $16.58.
Trader's Idea Flow has just sold Twitter (NYSE: TWTR) shares short at $16.58 today on 4/27/17. The upside surprise for this stock from the Q117 financial report has not come from earnings by Twitter, but only a narrowing of losses to -.05 cents per share. This report of continued losses is accompanied by a 8% decline in revenues YOY, which should be a major concern for investors.
Cutting costs has been the key to the lesser than expected losses, not growing revenues. Losses continue at Twitter with no end in sight. Also, the tepid growth in MAU of just 23 million is tiny relative to real growth at competing platforms like Instagram. There is only so much time in the day that a growingly saturated market can spend on social media platforms. Twitter is not winning the war for users. Rising competition from other platforms including Snapchat and Clips have limited the growth at Twitter.
Trader's Idea Flow believes that this current trading bounce is providing a short sale opportunity for subscribers. Accordingly, we are now short Twitter at $16.58. Please not that other recent price spikes in Twitter shares on the chart below have been sold off shortly afterwards. We believe this spike in price will also be sold off: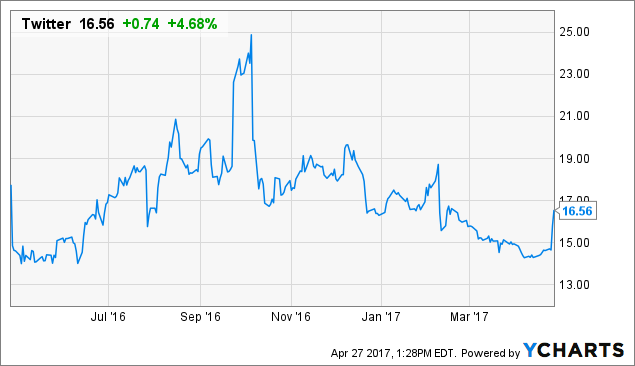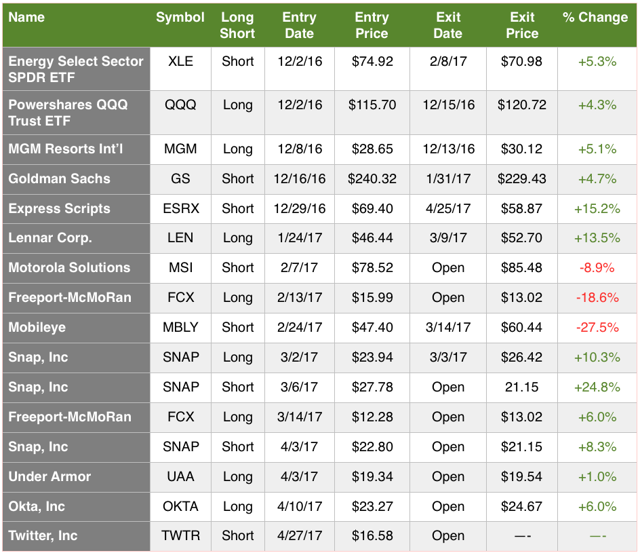 Please follow Trader's Idea Flow by hitting the big orange Follow button above. And you are invited to Join Us in our Marketplace service to receive timely trading ideas both long and short as well as updates.
Disclosure: I am/we are short TWTR.