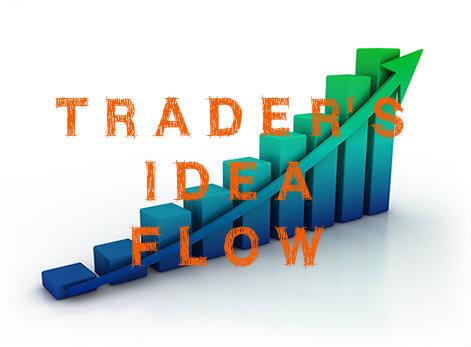 Funko Inc (NASDAQ: FNKO) was one of the worst openings for an IPO since the year 2000 with a 41% drop. It was Goldman Sachs (NYSE: GS) worst IPO in a very long time also. But the fundamentals at this company are not horrible. Here is the S-1. This provider of popular culture memorabilia, such as bobbleheads, had excellent revenue growth from 2014-2016. But 1H 2017 experienced a sharp slowdown to only 17% growth. Funko was also impacted by the Toys R Us bankruptcy that may have also soured investors on this IPO.
Still, with all of the issues that took some of the shine off of this IPO it may be oversold down here in the $7 range. I am a subscriber and a fan of IPO Candy that has been helpful in 2017. Here are a few excerpts from their pre-IPO notes on FNKO:
"On the plus side bobbleheads are a pretty good business. Gross margins of 40% and EBITDA margins of 20% are impressive. Funko did $427M in revenues during 2016 with EBITDA of $97M. So the numbers are not bad. Even though this is the type of product that always seems to be on sale in retail channels as in "2 for $10." The company expects September quarter revenues to be just over $142M with net income of $5-6M. EBITDA for the period will be about $24M."
And...
"If we take FNKO at face value and use their long-term business model of "mid-teens" revenue growth and plug it into or QuickIV formula it can get us to a $30 stock. The company will carry some debt and a dual-class share structure. Here are a few factors that are hard to take into account and might suggest a little extra caution:
At some point channels for this type of product get full. The company has benefited from a wind behind their back as new channels come on line. Right now they are still enjoying that internationally. However at some point this tail wind will stall and could become a drag on growth. We've seen it before and it's typical of retail product growth companies like LA Gear, Crocs, etc.
Funko is making acquisitions and diversifying out of bobbleheads. This is a new area and not one that management has proven ability to execute yet. So far the acquisitions have been small but they could grow once the company has a "public currency."
As the company increases product lines, SKUs and adds inventory the operational risk increases. Depending on the terms of their retail distribution agreements this can result in some negative "surprises" when inventory comes back.
Channel conflict isn't an issue now but the company notes that more customers are coming to Funko.com to find and purchase these items. The Funko products are very conducive to retail point of sale because of their impulsive and discretionary nature but if Funko.com starts to grow rapidly it could eat into other channels. A more partner-oriented online channel solution might be a better idea.
In conclusion, the stock at the IPO price is reasonable but we're a little concerned about how future growth will play out and what kind of valuation investors will give a stock like FNKO. This is a business that has created more disappointments than super returns. JAKK is only one piece of roadkill on the highway.
We'll have this on our watch list but probably not in our portfolio for now."
This article from Seeking Alpha is obviously too optimistic, but still it provides some helpful background. 
Conclusion
Trader's Idea Flow's take away is that the initial IPO price of $16 was termed "reasonable" by an experienced and successful analyst who has been very accurate in our experience with IPO Candy. This would make the actual pricing of the IPO at $12 much more interesting. But the opening price of the IPO down at $8 is probably a bargain. 
This article from Seeking Alpha is obviously too optimistic, but still it provides some helpful background. 
Disclosure: I am/we are long FNKO.