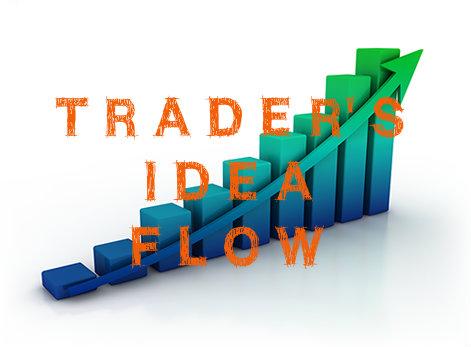 Recent short sales are performing wonderfully in this market correction. Please see our recommendation to sell shares of Eastman Kodak (NYSE: KODK) short last Monday. Now we are looking forward to finding an opportunity to cover our short and buy into this correction to the long side of the market.
Rising earnings, tax reform lowering corporate rates, and an improving economy are all a result of conservative economic policies being implemented by the current administration. These fundamentals including a growing global economy are all on track and very likely to continue for the foreseeable future. Bottom line: The bull market is on track. But the dip.
Trader's Idea Flow is awaiting a successful re-test of the bottom in this market correction. We intend to cover our KODK short and employ capital to the long side of the market in higher quality issues such as Facebook (NASDAQ: FB), CarGurus (NASDAQ: CARG), and Apple (NASDAQ: AAPL).
This re-test is underway now and may complete in the morning of Tuesday 2/6/18. The chart below shows the market low put in by the Nasdaq Composite Index (NASDAQ: COMP) at approximately 3:15 PM EST.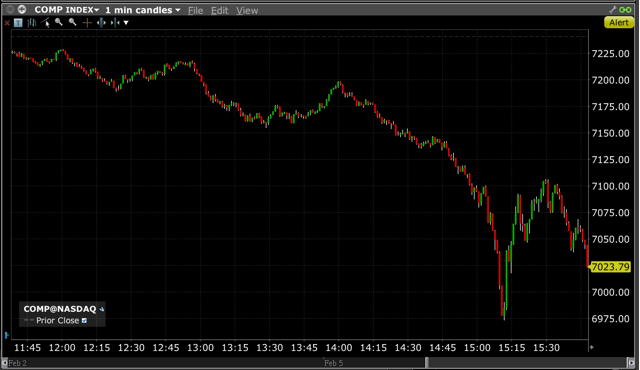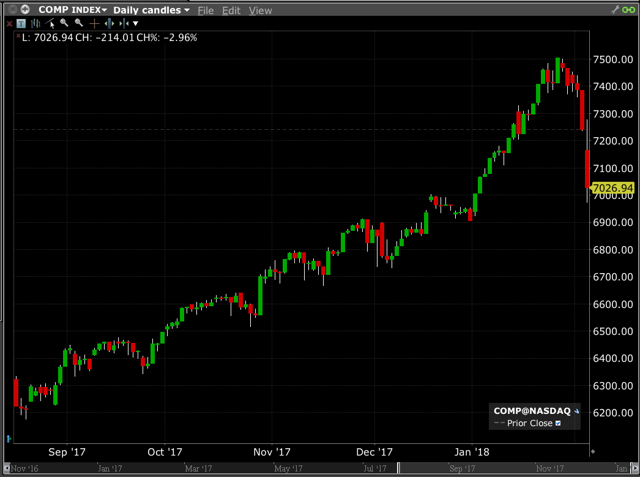 We now want to see this low re-tested. A successful re-test of this low at 6973 would signal to us the opportunity to cover our shorts and enter into long positions.
The return of volatility is refreshing and we want to take full advantage of this trading opportunity for our own account.
Disclosure: I am/we are short KODK.
I wrote this article myself, and it expresses my own opinions. I am not receiving compensation for it. I have no business relationship with any company whose stock is mentioned in this article.
Disclosure: I am/we are short KODK.