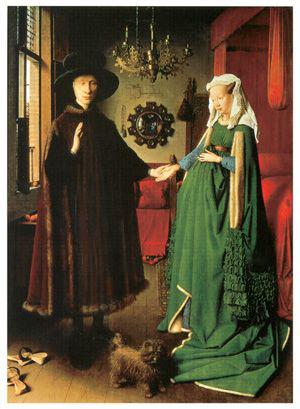 In 1434 Jan van Eyck painted The Arnolfini Wedding, which continues to mystify art scholars largely because of all the symbols and symbolism.
Most agree the painting is not an official wedding portrait but instead the celebration of many things that these days in America and the West are embraced and revered less.
The couple in the painting is a wealthy Italian aristocrat and his wife standing inside their home in Bruges.
The couple is proud of its devotion to virtues and accomplishments.
Virtues highlighted in American Artist:
> Love
> Faith
> Fidelity
> Prosperity
Last week OXFAM called for the elimination of extreme individual wealth by 2025. We saw this coming and its part of a masterful although not subtle plan to break capitalism in favor of a socialistic global economy administrated by singular government or governments united by a singular purpose. The notion that massive individual wealth creates extreme poverty is completely wrong and disregards history.
The Arnolfini Wedding was painted in the aftermath of the Great Famine of 1315-1317 and the Black Death of 1348-1350 that wrecked Europe. Just as life and hope started coming back to Europe so, too, did trade with the rest of the world. This was the start of individual capitalism which can be defined as using money to create more money. At the center of this trade were city-states of Italy with parts of Europe, particularly the Netherlands. This was the source of the Arnolfini wealth.
This period ushered in the Renaissance which saw the recovery of Greek and Latin culture along with the expansion of knowledge and art. The period was stoked by merchants and commerce which put to an end to feudalism and created an anti-monarch movement. There is no doubt this movement brought Europe from near-death into a new age. Trade would continue to traverse Italy, bridging the western and eastern world and improving lives while creating individual wealth.
That's what this picture celebrates and what OXFAM and many others want to destroy in the name of helping the poor.
During this period plump women were considered sexy and the notion of birth most desirable. In fact, many women would pad their clothes to look plumper and send signals of fertility which explains why the woman in the painting is holding her dress to appear pregnant. Infant mortality was still high at this time so signs of fertility meant the possibility of lots of children.
Everything in the painting has a double meaning:
o Wealth- oranges and lemons imported from Spain
o Fidelity of marriage - dog
o Sign of Respect- removal of shoes
o Presence of eye of God- one candle in chandelier
o The Passion of Christ- ten small circular pictures embedded in mirror
Eliminating the Wealthy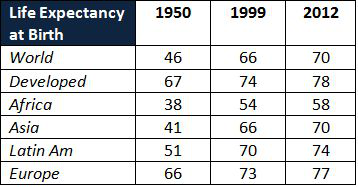 OXFAM claims income inequality has gotten to the point in Europe that it harks back to the time of Charles Dickens. That comment is plain asinine yet it's the kind of rhetoric being used to stoke an international war ostensibly on the extreme rich but in reality against capitalism.
OXFAM used recent literature to push their point, typical politicians and economists and overblown assessments of the importance of the Occupy movement. The organization is looking for governments to enforce the following:
> Regulations
> Taxation
> Limited Bonuses
> Limited Interest Rates
> Limited Capital Accumulation
> Earnings based on multiplier of lowest paid
> Progress Taxes to Redistribute Wealth
Capitalism and its celebration beginning with the oil masterpiece (at the time an experimental medium) by Jan van Eyck ushered in a period of prosperity in Europe that lifted the lives of all its citizens. Now Europe is stuck in the quicksand of its welfare societies that are a drag on most nations, save those with unlimited oil gushing out of the North Sea. But the rest of the world, after watching the west enjoy immense wealth and living standards, wants a piece of the action.
Sure, there is no doubt America is lurching toward becoming Greece or Spain in the name of fairness and would adopt OXFAM proposals were it not for those Americans that still think it's great to compete and to win and to get rich. The pendulum of public opinion is swinging in the wrong direction and there is a war for the soul and future of the nation. But around the world wealth is enjoyed and desirable.
The richest dowry in history just happened this year in China where Chinese businessman Wu Duanbiao gave his daughter and her husband $150 million in cash and stock.
This year Mukesh Ambani moved his family into the most expensive house in history. Named after a mythical island "Antilla," it is 27-stories, has an underground garage for 160 cars, three helipads and a staff of 600. It is widely believed by 2014 Ambani will be the richest man in the world and India will be one of the hottest economies.

The Market
The market surged into the close which has always been a sign that smart buyers are accumulating. The S&P 500 and Dow closed at 5-year highs and overnight earnings results bode well for the trend continuing.
IBM posted record profits, earnings per share and free cash flow even as revenues came in slightly under consensus. Gross margin increased 2.1 points to 52.3% driven by analytics, smart planet and cloud (up 80%). Revenue for the year: Americas $44.6 billion, EMEA $31.8 billion and Asia Pacific $25.9 billion.
Intuitive Surgical ISRG saw strength across the board with system wide growth up 18%, accessories +29%, procedures +25% and services +20%.
Cree Research CREE saw revenue increase 14% year to year with gross margin surging to 39.2% from 35.3% and earnings per share climbing 28%. The company beat the street by two pennies and offered guidance above consensus.