CES Kicks Off With Hollywood Fireworks By Charles Payne
Jan. 07, 2014 10:23 AM ET
Please Note: Blog posts are not selected, edited or screened by Seeking Alpha editors.
Long/Short Equity, Portfolio Strategy
Seeking Alpha Analyst Since 2009
Wall Street Strategies has been providing independent stock market research since 1991 to individual, retail and institutional clients through a balanced approach to investing and trading. Charles Payne, our founder and chief analyst, is routinely sought after for his stock market, political, and general opinions by several prestigious news organizations. Currently, Mr. Payne is a contributor to the Fox News Network and Fox Business Network. He also hosts his own radio show on KFIAM 640 every Saturday from 2-4pm PST. Mr. Payne recently released his first book entitled Be Smart Act Fast Get Rich. Our all-star analytical team is called first when the media needs to know. We are regularly featured on several well respected finance-oriented radio and television programs such as Fox, CNBC, BNN, WSJ to name a few and widely recognized in the media as a leaders in the analyst community. In addition, Wall Street Strategies is part of Thomson-Reuters Consensus Estimates. Brian Sozzi is an equity research analyst specializing in the softline/hardline goods sectors of the retail industry for Wall Street Strategies Inc. Mr. Sozzi graduated Summa Cum Laude from Dowling College, receiving his Bachelors of Business Administration with a concentration in Finance and Accounting. Routinely sought after as a trusted point of reference for opinions and insight on the global economy and retail sector stock evaluation, Mr. Sozzi is a frequent on air contributor to CNBC, Fox Business Network, and Bloomberg, and is cited regularly by online/print publications that include Forbes, Bloomberg, The Wall Street Journal, Thestreet.com, CBS Marketwatch, Reuters, Seekingalpha, Associated Press, Crain's NY Business, Fortune, Barron's, AOL Finance, and the Financial Times. In 2009, Mr. Sozzi became recognized by Starmine as a top-ranked equity research analyst for stocks under coverage in such categories as EPS Estimate Accuracy and Industry Excess Return. Carlos Guillen is an Equity Research Analyst providing coverage of the technology sector for Wall Street Strategies, Inc. Mr. Guillen has had experience working in both the sell side and the buy side. Prior to working as an analyst, he was a Design Engineer for Lambda Electronics. Mr. Guillen holds an M.B.A. from NYU's Stern School of Business, and he has a B.S. in Electrical Engineering from Manhattan College. David Urani is a research analyst with concentrations on the homebuilding, staffing, medical devices, and logistical services industries. Along with providing institutional clients with up-to-date reports of individual stocks within his industry coverage, David assists the rest of the Wall Street Strategies research desk with timely analysis of vital economic data. A graduate of the A.B. Freeman School of Business at Tulane University, David earned a Bachelor of Science in Management while majoring in finance. With prior training experience running small businesses, he has an eye for key fundamentals that keep Companies running efficiently. David's insight has been featured in several outside sources, including the Fox Business Network, MarketWatch, and SeekingAlpha. Carlos Guillen is an Equity Research Analyst providing coverage of the technology sector for Wall Street Strategies, Inc. Mr. Guillen has had experience working in both the sell side and the buy side. Prior to working as an analyst, he was a Design Engineer for Lambda Electronics. Mr. Guillen holds an M.B.A. from NYU's Stern School of Business, and he has a B.S. in Electrical Engineering from Manhattan College.

Asked a girl what she wanted to be
She said baby, Can't you see
I wanna be famous, a star on the screen
But you can do something in between
-The Beatles
Baby you can drive my car
Yes I'm gonna be a star
Baby you can drive my car
And maybe I'll love you
The Consumer Electronics Show kicks off in Las Vegas today, and promises to be a spectacle. Products introduced this week will go on to be household names, and make life easier. From an investment point of view, opportunities will be revealed as well.
Looks like most of the gee-whiz stuff will revolve around the car-of-the-future which is looking more and more like a living room with wheels.
It's going to be all about in-vehicle infotainment (IVI) that boosts voice recognition and better connectivity with the driver, the passengers, their devices, the car and the Internet. These whips will hit the streets real soon and should be a hit.
Ø Autos with IVI estimated to be shipped by 2015 - 35 million
Ø Autos with Internet access by 2017 - 42 million
With all of this, we are also promised major strides toward "accident-free" automobiles. All of this means a lot of computer chips, wider pipes to carry data, and information at the speed of light; bigger clouds and amazing investment opportunities.
The hype has finally arrived. For a nation where the rite of passage of a new ride has been fading of late, making the car an extension of the bedroom and smart phone; this might be the thing to get young men and women back behind the wheel.
Because, baby, the car is definitely going to be a star:
Tora! Tora!Tora!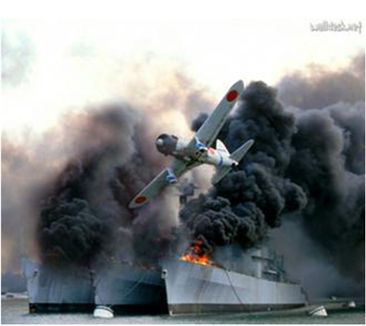 Michael Bay's meltdown at the CES was hard to fathom. It was reminiscent of the special effects from his movie "Pearl Harbor."
The director introduced Samsung's new 105-inch bendable television, and apparently something went wrong with the teleprompter because he became flustered then walked off the stage.
It's interesting that Bay was chosen in the first place, considering his penchant for producing bombs.
Sure his "Transformers" series rocked the box office, but other than that, not so much.
Book-ending the "Transformers" series was "The Island" starring Scarlett Johansson, but it bombed anyway; it was made for $126 million, it took in $12.4 million on opening weekend, and just $35.8 million total. Then last year, a full seven years since that boring remake of "Logan's Run," we got two box office studs in "Pain & Gain." The movie barely cracked $20.0 million on opening weekend.
Still, yesterday was a big day for Samsung.
The Korean electronics maker was a hit (not to be confused with being a bomb, or being the bomb). There was nothing but praise for:
> 105-inch bendable television
> Smart Home (connected home...taking phone calls from the refrigerator)
Ø Washers and Dryers
Ø Vacuums
Ø Kitchen Appliances
> More Tablets
Even with Michael Bay's instant classic and array of smart devices, Samsung and others understand the sizzle this year, which comes from wearable computing gadets and those cars. In the meantime, Samsung posted disappointing results, which means additional pressure for the stock, that's already lost $19.0 billion in market cap to usher in the New Year. Lighnting attack, lightning attack, lightning attack - Samsung is stung today, but has good stuff on the drawing board.
Today's Session
It's been tough sledding for the market thus far in 2014, as stocks just haven't been able to gain any traction. Strong starts aren't attracting buyers as those rallies fizzle quickly. The good news is that weakess brings a few fence-sitters off the sidelines, as it's clear most investors are waiting for some kind of signal. Just ahead, earning season begins and the first jobs report of the year will be released.
According to the U.S. Department of Commerce, the trade deficit during November totaled $34.3 billion, decreasing from the $39.3 billion reported for October and landing below the Street's consensus estimate of $40.4 billion.

Seeking Alpha's Disclosure: Past performance is no guarantee of future results. No recommendation or advice is being given as to whether any investment is suitable for a particular investor. Any views or opinions expressed above may not reflect those of Seeking Alpha as a whole. Seeking Alpha is not a licensed securities dealer, broker or US investment adviser or investment bank. Our analysts are third party authors that include both professional investors and individual investors who may not be licensed or certified by any institute or regulatory body.