Despite all the negative chatter and predictions of doom, the market is holding up pretty well, once again. We found out this morning that department stores aren't dead, despite the 20-year prediction of their impending doom. However, there is a serious issue in America that isn't economic-related, but related to how we see the future, especially among younger Americans.
Next week, I'm going to show how the consumer confidence data and the housing data (from today) both echo that story.
There's a chance that the market could sell off into the close, but we are at the point where the public campaign to crack this bull market should have an impact. However, I'm a contrarian and think crashes don't happen when everyone is indifferent or bearish, but day-to-day trading can, and has been, influenced.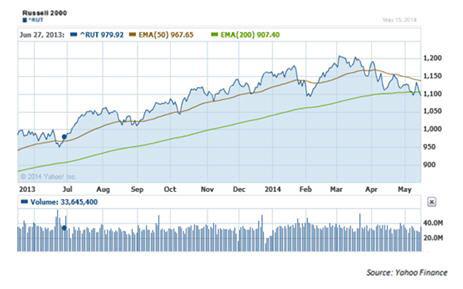 All eyes are on the Russell 2000 index today, which breached its 200-day moving average yesterday and is struggling to maintain the important psychological level of 1,100.