Forget bulls and bears when it comes to observers of the stock market: everyone is a rhinoceros. Many experts continue to warn about how ugly this is going to end and yet, one has to wonder how they have stayed in business since 90% have warned against this rally since April 2009. It is the herd mentality, but it is a different beast.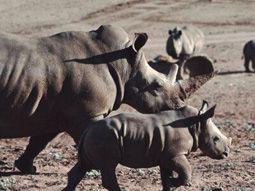 You see, a group of rhinoceros is called a Crash, and that is all anyone hears every time you look at television or open a newspaper.
On Monday, it was the Bank of International Settlements counterparty to central banks, which said stock markets are in a "euphoric" state, pointing to a deal frenzy as proof of animal spirits gone wild. I happen to think that corporate deal-making is a great sign for the economy.
As for individual investors being overzealous about the stock market, which is supposed to be the real signal for tops- it still isn't happening.
In the latest read from the American Association of Individual Investors, indifference or neutral is the continued mood at these all-time high levels.
| | | | |
| --- | --- | --- | --- |
| Mood of Investors | Bullish | Neutral | Bearish |
| June 26: | 37.22% | 41.69% | 21.09 |
Source: AAII
One could say bearishness is low and that would be the case, but there is not a feverish jubilance. We have spoken to investors and fence sitters all day, every day, for close to 25 years. This is indeed the most stealth rally, the most hated rally, yet still, people know in their hearts that missing it has been a gigantic mistake.
Of course, the market has to pullback one day. So how should investors approach a market that might pullback 10 to 20%? Obviously, we will try to pinpoint the period when the wheels are wobbly and when it is time to brace for that eventual pullback.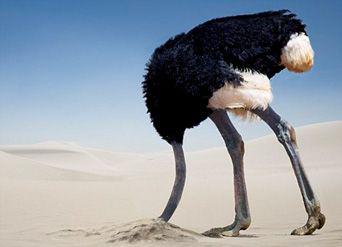 Shift into cash- last year, when it started to look shaky, I had subscribers move to 30% cash on a couple of occasions.
We close the high Beta names to protect profits- stocks that move up super-fast can do the same on the downside.
In times where the market may pull back, you should hedge your long positions, using instruments like SDS or even ETFs that move at three times the pace of the broad market, but in the opposite direction.
Go long on TIPS because the Fed will be behind the inflation curve. Moreover, do not put your head in the sand!
I'm not asking anyone to take evasive action right now... I just wanted to share a checklist of steps to take when the market looks wobbly.
I do not know when the market will move lower, but our work suggests it should move much higher from here on out, with the key being an improvement in the US economy.
ADP & Cheering Small Business
Wow, that ADP number is huge...if it's an accurate harbinger of tomorrow's jobs report from Bureau of Labor Statistics, then we could see the biggest jobs number in months. It will also throw the Fed tightening debate in a different direction, although it seems Yellen has shifted gears toward focusing on wages, not overall job growth. Let's face it, she is going to use any excuse possible to delay hiking rates. While we wait for the official jobs report, let's applaud small businesses.
The Small Warriors
Once again we must tip our hat to the small businesses that continue, against long odds and entrenched competition, to keep the engine of our economy moving up a very steep hill.
A Small Business Confidence Survey from TriNet shows that more than half of small business owners (10 to 49 employees) have dire feelings about US government policies:
> 67% believe that U.S. Government's policies are unfavorable toward small businesses, almost 32% rate the policies as very unfavorable.
> 53% believe that U.S. Government's policies will make the overall economic health of United States worse in 2014.
> 75% strongly agree that U.S. Government's regulations regarding employee benefits restrict growth of small businesses
And still, we see where small businesses did yeoman's work on job creation last month.
It was the small businesses that according to ADP stepped up to the plate with 117,000 of the 281,000 overall jobs produced in June, the highest number since 166,000 in February 2006.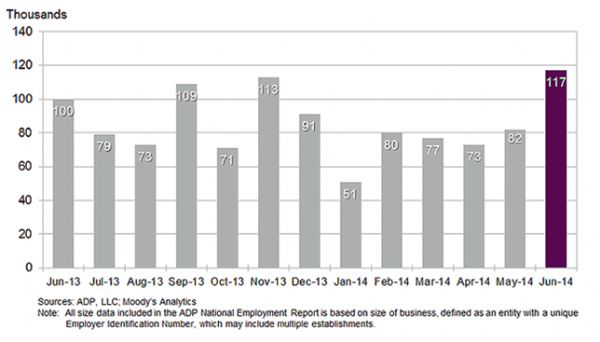 Within the small business category the very small businesses with 1 to 19 employees saw the greatest growth. I suspect a lot of businesses are holding at 49 employees to avoid the crush of the new healthcare law.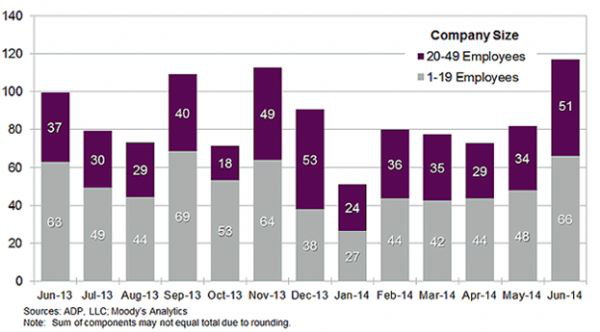 We are going to analyze and debate this tonight, on my show, Making Money with Charles Payne, on Fox Business at 6PM.
Today's Session
The market is indicating higher and I think the Dow will tickle 17,000, just not sure how we will close. I do see that number being a catalyst to the next leg higher and while it's not going to get Dow 10,000 treatment, it should lure a lot of fence sitters off the sidelines.