It's a different type of March Madness, and very few people are cheering.
After early rallies failed back-to-back on Monday and Tuesday, it was unlikely that a lot of buyers would take the bait yesterday. There was a slight bump and suddenly, timber!
Today marks the 27th day in a row without back-to-back up sessions…that's the longest streak in 20 years. So, why can't the market get off the dime?
With earnings season right around the corner and the latest jobs report out next week, it's pretty clear anxiety is helping to stall this rally. Except, perhaps, earnings are having a different impact: companies buying their own shares historically dry up in the new blackout period, ahead of the earnings release.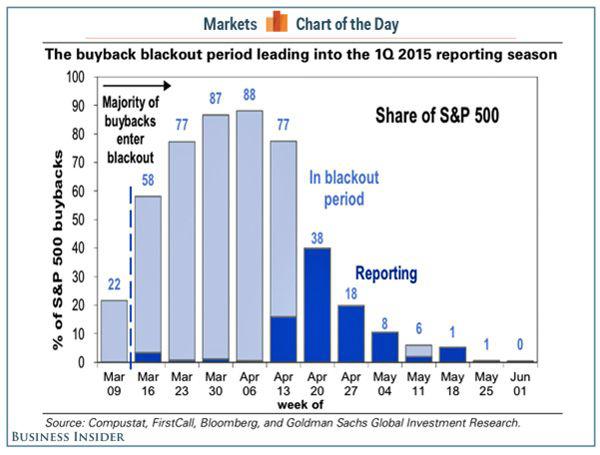 Obviously, buyers are staying away. These days, it's rare to release an economic report that meets analysts' expectations.
Actually, I think it's good when the bad news is bad…however, no one is thrilled about bad news.
Breaking the Bond
There is a bond market dilemma as economic data might be too weak. Yesterday's five-year note auction had the least demand since July 2009, sending yields higher. The 10-year also saw a five basis point increase in yields.
We know when things get tough for financial markets, there are no safe havens. With bonds and stocks under pressure, what's the message? And what should investors do?
US 10-Year Treasury Bond

Also, one has to wonder if the Fed has lost control of rates at this point. It is too early to tell, but could this be a sign that bonds are finally ready to correct? Of course, that has been a rumor, a hunch, and conventional wisdom for a long time.
Moreover, in the end, it was an ugly session; there are cracks in the equity and bond armor.
Today's Session
The major indices are all trading in the red this morning. Lowered guidance from SanDisk is sending tech names even lower as the company reflected on a deceleration of growth for its first quarter of 2015. We're staying vigilant and looking for the companies that defy the broader market by trading higher.