Although there is a new sheriff, it's the same old story. Described as a "Brazenly display of collusion," the U.S. Attorney General (NYSE:AG) Loretta Lynch got five Wall Street banks to admit their guilt in the manipulation of the currency market. As a result, those firms will fork over $5.7 billion to the Federal Reserve and Justice Department. If you were caught up in the emotional swing of that period that began in 2007, it's doubtful that anyone will make you whole or even partially mend the economic damage to your wallet.
So, we got a new AG, but the same old "justice" where banks pay off exorbitant fines with shareholder funds, and no one goes to jail.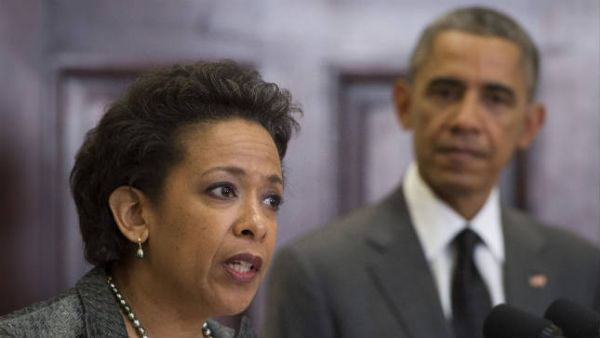 On the contrary, not only does no one have to go to jail, but also, when Wall Street can't use shareholder funds, it has access to the Federal Reserve money (always freshly printed) and taxpayer bailouts. Don't buy into the hype that the bank bailout was successful. Close to $35 billion was written off and billions were redirected to large lumbering agencies ostensibly to control the collection of payments. In the meantime, the cash keeps rolling in.
Wall Street Bank Fines and Penalties 2009 through 2014:
| | |
| --- | --- |
| Banks | Amount |
| Bank of America | $61.2 billion |
| JPM | $31.5 billion |
| CitiGroup | $10.1 billion |
| BNP | $9.0 billion |
| Credit Suisse | $2.5 billion |
| Wells Fargo | $5.8 billion |
| HSBC | $1.9 billion |
| Deutsche Bank | $1.9 billion |
| Morgan Stanley | $1.3 billion |
| Barclays | $733 million |
| UBS | $780 million |
| Commerce | $600 million |
| ING | $619 million |
Just Us?
While many people know me as the stock guy, I'm really the empowerment guy who believes Americans can improve their lives because we have a system that rewards hard workers, risk-takers, and visionaries.
I'm also a law-and-order guy who believes in the death penalty, along with severe and harsh sentences for crimes that leave psychological and mental destruction. However, with our legal system, too many young Americans are tossing in the towel on all aspects of society and opportunities.
I want to reiterate that yesterday, five Wall Street banks were fined close to $6 billion and no one went to jail. Since 2009, Wall Street firms have been fined more than $130 billion. It's clear they use shareholders money to pay exorbitant fines and even get bailouts to stay in business, only to pay fines later.
What about the rest of Americans who find themselves in trouble for criminal activities, with fines costing less than billions of dollars?
Prison Facts
2.3 million prisoners
$24,000 spent per year
4.4% in U.S. population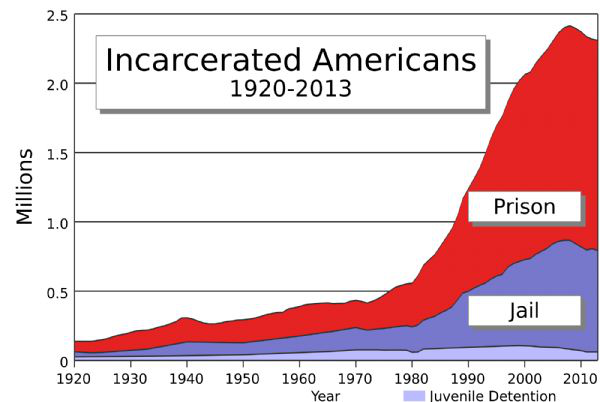 I know that many people try to blame the boom in prison population on big business, but corrections unions have played the biggest role. To be more exact, the corrections union came up with the 'Three-strikes' law in California and it became a perpetual motion machine. The more prisons they build, the more powerful they become.
This is an issue that isn't going away. On the other hand, watch for the felon voting rights movement to launch into another gear. Young Americans need to buy into the criminal justice system as one of the pillars that made America the greatest nation on the planet. That means a few tweaks have to occur or maybe they should start locking up people that steal billions like someone that steals a color television.
It's a moral dilemma
It's an economic story and a challenge
The Fed
Concerns over the Fed has pushed and pulled the market for a couple of years. Yesterday wasn't any different. The pushing and pulling lacked oomph, leaving the market reality flat at the close. Coming into the session, experts felt that there was a 73% chance of a rate-hike in September. Although I'm banking on it being moved to next year, that's probably where the number is today.
Not that I want that to happen; moreover, I wish the economy were healed enough to get the Fed out of the picture today.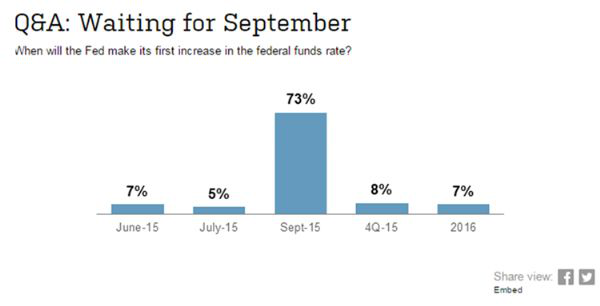 Today's Session
Interesting bifurcation in retail. Dollar Tree is down on earnings while William Sonoma is soaring higher. Could this actually be a good sign for the economy? Are people moving up the retail food chain? It remains to be seen, plus a lot of William Sonoma's beat were related to expectations.
The initial jobless claims four-week moving average came in at the lowest point since April 2000 at 266,250. This level is over 20,000 less than the amount observed in the April 18th week and raises optimism for the May employment report.