Housing continues to stage a comeback with the latest evidence from the New Home Sales report, coming in at a seven-year high pace of 546,000. It's incredible news in the face of stingy banks and anxiety in the aftermath of the great housing meltdown. Considering housing is still the epicenter of American wealth, the news should be viewed with great cheer, although there is a lot of skepticism and worry.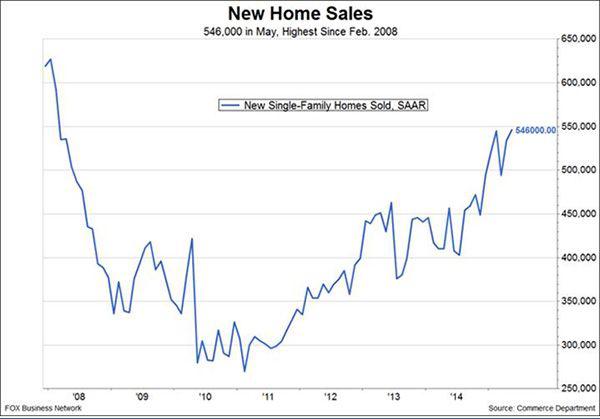 Interestingly, new home prices came down a lot, the lowest price since September of last year to $282,800, even as supply continued to dwindle. The trend higher is intact and lower prices might lure in buyers that are already edging off the fence as interest rates inch higher.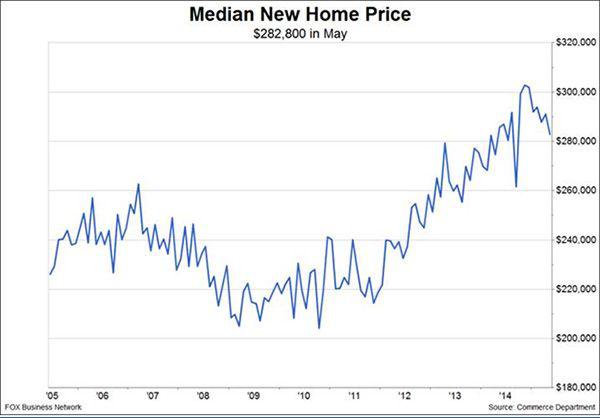 However, if housing is coming back, what does it mean for the overall economy from employment to the next move by the Federal Reserve. Is this is a head fake? We know there has been a lot of pent-up demand spurred by a jump in mortgage rates. Or maybe it is even worse, since some say the current strength in housing is the sign of a bubble.
I think this is the real thing and there is a lot more upside, although it is not on autopilot. Wages are moving slowly higher and household formation is the key driver.
The High Burden of Renting
Renting continues to be become more and more expensive and a trap that stops people from ever putting their money to work.
According to Zillow, in May, the average rent was $1,367 up 4.3% from a year ago, with the fastest growing increase in Jackson, Mississippi with +22.7% over the past year to $1,169. In New York, rents are up 53% of the average income.
Moreover, renting is a trap that stops people from climbing the economic ladder. Forget investing or appreciating a home; 73% of renters say they have made financial tradeoffs; 40% are more likely to skip a dental checkup and 25% are more likely to skip a doctor visit.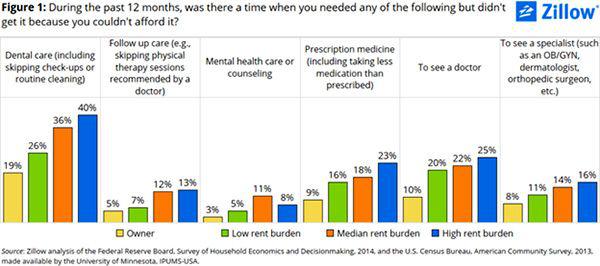 I know this is a popular debate and a lot of people got burned in the housing meltdown; however, not owning is a mistake. Owning a home is not the magic elixir it once was, but it beats pouring money and years into a small box called an apartment or renting a house you will never have any equity in.
Today's Session
Equities have been under pressure all morning long and got no help from a revised GDP report.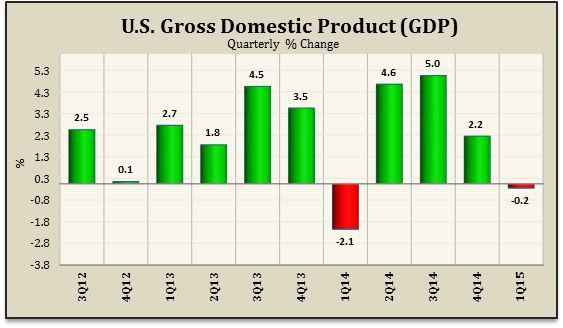 The revision to -0.2 from the initial read of -0.7 was driven by better outcomes from consumers:
Consumer spending 2.1% from 1.8%
Residential investment 6.5% from 5.0%
In addition, Lennar (NYSE:LEN) posted solid earnings results and there's that Netflix (NASDAQ:NFLX) stock split underway, but nothing is moving the needle as we will begin the session under a fair amount of pressure.
The problem is Greece… Ugh! The game of chicken is not only going down to the wire, but there's a sense both parties will keep bickering after they've driven off the cliff.