Watch my show: Making Money With Charles Payne Fox Business 6PM
It is the number one question for voters going into 2016…how do we make America the "land of milk and honey" again?
The public will be given two options:
Redistribution of wealth and a laid-back approach to working, promoted as a work-life balance
Rolling up our sleeves and breaking a sweat; also known as working
Last night, at an event in New Hampshire, Jeb Bush argued Americans need to get back into the workforce and to work longer hours:
"My aspiration for the country, and I believe we can achieve it, is 4 percent growth as far as the eye can see. Which means we have to be a lot more productive, workforce participation has to rise from its all-time modern lows. It means that people need to work longer hours" and, through their productivity, gain more income for their families. That's the only way we're going to get out of this rut that we're in."
The left turned apoplectic, taking his comments out of context by protecting their position of squeezing prosperity out of businesses and your more fortunate neighbor.
Make no mistake; the left is promising the 'good life' without sweating; like getting rock-hard abs by taking a pill. And as an extra bonus, they are promoting this as a way of leveling social justice against a rigged system.
The Bush campaign quickly explained that his comments were taken out of context, but I think the message is one that should be shouted from rooftops.
Hit the bricks, get back into the workforce, and grind your way to success and prosperity. This is the only way for America to get back to where it was.
The great news is that we can still get it done.
The bad news is that it begins with the right government policies that encourage investment and risk-taking while not paying people not to work. I have no idea how I will cast my ballot next November. However, it will be for someone who loves the country enough to make us accountable and to enjoy the pride and success of working.
A Deal You Can't Refuse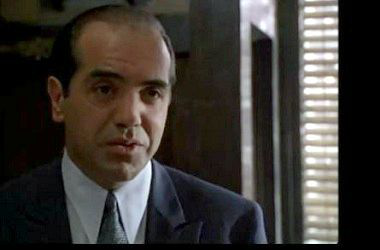 "Now youse can't leave." That is my favorite line in A Bronx Tale; it is also the latest measure by Chinese officials.
China has put the clamps on its market and is prohibiting big shareholders from selling there by tilting the oldest rule of investing in their favor: stocks and the market move higher when there are more buyers than sellers.
In this case, the sellers are locked in the basement and threatened with being arrested while American investors cheer.
Yesterday's rebound of 6% was a big relief, but a drop in the proverbial bucket, considering losses since early June. It remains to be seen if the coast is clear, but the more involved the government gets with respect from stemming losses, the more jitters it creates.
Now, Chinese officials can only hope that greed supersedes fear, but there are no worries about common sense; that was thrown out the window a long time ago.
.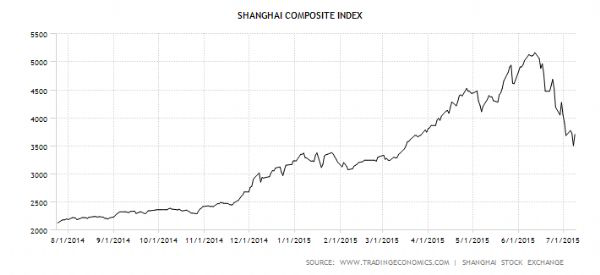 The Greek Gift?
The United States finally weighed in on the "Greek Debt saga," putting pressure on creditors to go easier on Greece, even while it is wagging its finger at them all. Nevertheless, the fact of the matter is that President Obama has promised and promoted policies that brought Greece to this moment.
Be that as it may, Greece submitted a proposal ahead of last night's deadline. And now we wait to see if they are serious or if they are still playing silly games. The Greek exchange traded fund (NYSEARCA:GREK) was up 6.5% yesterday and higher in the aftermarket, which is a sign of hope that clear heads have prevailed and that this can has been kicked down the road again.
Moreover, not only are the Greeks raising taxes mostly on tourists, but they also are committed to phasing its solidarity pension fund out with the efforts beginning next year through 2019. The Greeks blink…let's see if the market can breathe a sigh of relief.
Today's Session
Today's a big day. New York City is celebrating the US Woman's Soccer Teams great victory of winning the Women's Fifa World Cup. The parade will be passing right by Wall Street's charging bull. As for economic data, domestically, we have the Census Bureau's Wholesale Trade report to look forward to this morning. The rally is back on and its time to start investing in great companies again.