I have held the hand of a devil
It was warm in the night
I was cold as a stone
But I still haven't found
What I'm looking for
But I still haven't found
What I'm looking for
I Still Haven't Found What I'm Looking For - U2
In the end, it wasn't even close as the Greek parliament voted to accept the offer it had flatly rejected, only a couple of week ago. The only difference this time is that it is even more draconian. The deal seems so lopsided; in fact, one member of the Troika voiced opposition. The International Monetary Fund (NYSE:IMF) is projecting debt-to-gross domestic product (NYSEMKT:GDP) climbing to 200% from a current 177%.
Of course, the IMF was the first party stiffed and they have a lot at stake. So, I am not sure if they are talking in order to repair their reputation for usury and unreasonable demands in past bailouts.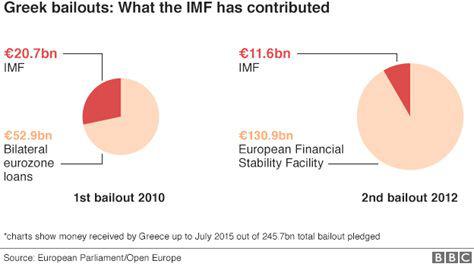 The Vote
229 Yes
64 No
The Greek parliament vote means this issue is put to bed legislatively, but the riots began last night. They spread like wildfire among the dissatisfied and unemployed European youth. Unemployment rates for these young adults mirrors those who existed when the Arab Spring erupted.
| | | | |
| --- | --- | --- | --- |
| Europe 2015 | Greece 52% | Italy 42% | Portugal 33% |
| Arab Spring 2011 | Yemen 59% | Iraq 44% | Egypt 31% |
Economic Snapshot
Outside of the auto industry, the best regions of the country could say for economic activity that growth was moderate or modest. Perhaps, the same could be said for Fed chair Janet Yellen, who took the silliness of the House and personal agendas in good form. Sadly, her engineered economy is having a hard time, even living up to moderate or modest.
Federal Reserve Beige Book - April 2015

Atlanta

Boston

Chicago

Cleveland

Economic activity expanded at moderate pace; outlook among businesses remain positive; retailers saw rebound in sales with improved weather; home sales exceeded plans of brokers; homebuilder activity up from year-ago level; overall expansion in manufacturing activity; labor market tightening; oil and gas companies curtailing capital expenditures

Business conditions stable or improving; retail saw sales increases; home improvement goods demand rose; consumer confidence greater; manufacturers saw stronger dollar weighing on sales; prices for investment properties rose; consulting and advertising businesses saw strong demand in Q2; homebuyer confidence up

Economic growth activity moderate; consumers pending, business spending, and manufacturing production grew at moderate rates; credit conditions slightly changed; real estate activity increased modestly; cost pressured were subdued, energy prices remain low; widespread rain damaged crops and restricted fieldwork

Business activity little change; factory contracts fell; sales of new and existing single-family homes rose; retail revenues flat; banks believe confidence in economy is better than loan growth indicates; coal production was flat and drilling rigs operating decreased; freight volume mixed
| | | | |
| --- | --- | --- | --- |
| New York | Richmond | Kansas City | St. Louis |
| Retail sales were sluggish; housing market is steady and getting stronger; manufacturers optimistic for near term outlook; small- to mid-sized banks in the district saw loan demand increase | Economic conditions rose moderately; manufacturing activity increased; retail sales strengthened; tourism moved into peak season; residential loan demand rose modestly; commercial loan demand strengthened moderately; labor demand rose for many worker categories; activities at district ports rose; modestly stronger business in agriculture sector | Economy increased modestly; consumer spending activity expanded at moderate pace; manufacturing sector saw decline in activity; energy industry saw activity fall; transportation saw decrease in sales; wholesale trade sector saw improvement in sales; high-tech industry saw activity increase; agricultural harvest quality fell due to heavy rain | Economic activity increased at moderate pace; residential housing market conditions continued to improve at a steady pace; commercial construction saw increase in backlog; consumer spending grew at modest pace; loans outstanding saw double digit gains from sample group; crop conditions deteriorated due to severe weather |
| Dallas | Minneapolis | Philadelphia | San Francisco |
| Economy grew at modest pace; manufacturers saw weaker demand; retail sales rose; auto sales were strong; nonfinancial services saw improved demand; solid real estate activity; loan demand rose; demand for oil field services held steady; rainfall improved farming conditions | Economy grew at moderate pace; consumer spending rose; tourism increased; commercial construction improved; agricultural conditions increased; activity in energy and mining industries fell; wages saw moderate gains; prices were flat; professional services activity increased | Business activity grew at modest pace; manufacturing activity picked up with improvements in contract orders and shipments; retail sales rose moderately with convenience store locations seeing record sales; modest overall increase in total loan volume; change in real estate construction flat | Economic activity grew at moderate pace; price inflation firmed; upward wage pressures; retail sales strengthened; demand for business and consumer services increased; agricultural output improved; real estate activity continued to strengthen |
Furthermore, I continue to wonder why so many mavens are convinced the Fed will hike rates this year; (some are even saying it will happen twice). It seems like it would be a colossal mistake.
Today's Session
The major equity markets opened higher, but are struggling to maintain their gains. The Bureau of Labor Statistics released its weekly unemployment claims report. In the week ended July 11th, initial claims were 281,000, down from a downwardly revised 296,000 from (297,000) the prior week.