The Dow Jones Industrial Average is now down for the year, just as economic confidence has shifted into freefall. There is no doubt there is a fork in the road adjacent to the economic recovery and stock market. People simply are not feeling good about things and at the same time, the stock market is grappling with maintaining its lofty levels.
The thing is that stocks in general are reasonably priced, but need a pick-me-up because this rally has moved sideways, long enough for barnacles of doubt to weigh down the overall market.
The good news is there has not been a full-on panic. In fact, one could suggest that these comments are nothing more than those of a complacent investor who expects the market to go higher every day. However, I am never complacent; in fact, I think it is important to underscore that the market has not been a cakewalk and that is actually good and bad. On an individual basis, stocks are reacting to news, not Fed money printing.
Unfortunately, that news has not been good enough to stop most from sinking.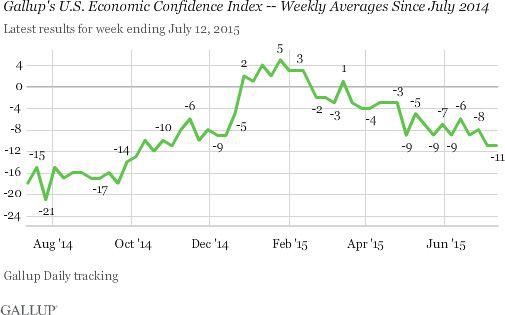 Under the Hood
With that last bump into the closing bell, yesterday's losses didn't look so awful, but once again, it wasn't pretty beneath the surface.
| | | | | | | |
| --- | --- | --- | --- | --- | --- | --- |
| Breadth | Advancers | Decliners | Up volume | Down volume | New highs | New lows |
| NYSE | 1,329 | 1,839 | 353.78 million | 471.97 million | 72 | 337 |
| NASDAQ | 1,355 | 1,456 | 656.35 million | 1.34 billion | 103 | 163 |
Home Sweet Home
First, there was the stealth stock market rally, hated and scorned from the moment major indices began to rebound in March 2009. Now, there's the stealth housing rebound, and the existing home rebounds in sales and price have erased the damage of the housing implosion.
Annual sales rate of 5.49 million
Record high median price of $236,400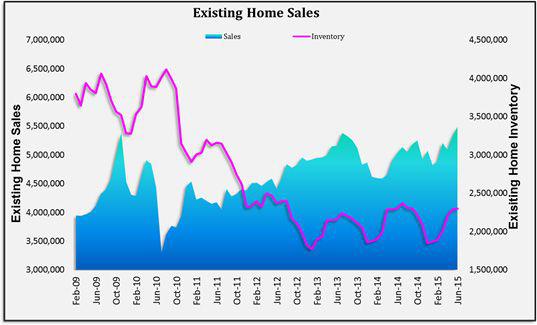 What does the surge in existing home sales say about the economy, and what are the investment opportunities?
According to Bankrate, Americans prefer real estate as their top 'investment' despite the continued echo from the worst housing crash in several generations. Cash is next, which means people like losing money since it cannot keep up with the rate of inflation. Then, we have the stock market, which barely beat out gold in the midst of its worst selloff in 15 years. I have tried to cover the housing rebound via the stock market, but I continue to see home ownership as a critical investment, too.
Best Place for Long Term Investing
| | |
| --- | --- |
| 27% | Real Estate |
| 23% | Cash |
| 17% | Stocks |
| 14% | Gold |
| 5% | Bonds |
The Sky's The Limit
Yesterday, Boeing (NYSE:BA) posted earnings that beat the Street and while tanker issues negatively impacted guidance, the quarter saw a record for commercial aircraft deliveries. The company delivered 197 commercial plans, including 34 of its 787 model. This is the best proxy for the global economy since there will be a need for 558,000 pilots and 609,000 technicians by 2034.
If you need to understand where global economic growth will come from over the next 20 years, look eastward. That's great news for Boeing, however.
Projected demand for new pilots and technicians by global region:
Asia Pacific - 192,300 pilots and 215,300 technicians

Europe - 99,700 pilots and 108,200 technicians

North America - 85,700 pilots and 97,900 technicians

Latin America - 48,600 pilots and 47,600 technicians

Middle East - 40,000 pilots and 53,100 technicians

Africa - 16,500 pilots and 15,900 technicians

Russia and CIS - 15,200 pilots and 18,000 technicians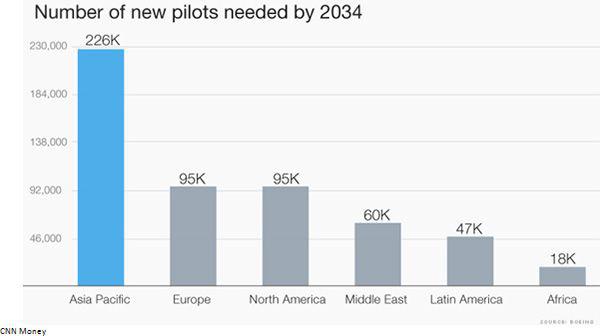 The bottom line is that we face current headwinds and unknown territories, but the longer-term path towards global prosperity remains intact, which means real investors have to endure near-term air pockets for long-term riches. I know it is easier said than done, but that's the proven formula; currently, all the pieces are in place for it to be true for a long time.
Today's Session
The Dow Jones Industrial Average is the only major index that didn't manage to open in the green this morning. However, the S&P 500, took a bit of a nose dive and is seesawing back and forth over the break-even line. We had a few economic releases this morning that we will dig further into this afternoon, including initial jobless claims (down 26,000 for the week ended July 18th) and the Chicago Fed National Activity report for the month of June.