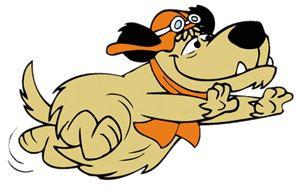 The stock market has been closed for a long time and most investors probably wish it wouldn't open today. Instead, we're being jarred out of our slumber and reminded tough issues and concerns of 2015 don't go away just because it's a new year.
Part of the reality of last year's trading is there was a lot of carnage beneath the surface masked by the fact winners were up huge, attracting hot money, and fund managers were still playing that game of window dressing.
This morning, the four horsemen of tech are all under pressure but the leadership void is not being filled as 2015 losers won't get a break (see CMG latest downgrade). The Dow will open 300 points lower, piercing key moving averages and testing last week's low. There aren't a lot of support points down to 16,000 so a stand has to be made this week. (Big data from jobs to auto sales will have to be strong to turn tide.)
Dow Jones Industrial Average

China Woes
A big part of today's selloff comes out of economic data around the world, mainly China.
Government PMI 49.7 below consensus 49.8 (down five straight months)
Yuan stumbles further
Short selling ban lifted
Stock selling ban lifted
New circuit breakers
Private PMI 48.2 (down ten straight months)
Last year the Shanghai market finished higher for the year, but it was largely a mirage based on government intervention that stopped selling and banned shorting. The economic data points aren't a surprise, and if that were the only news this morning, markets would be largely unchanged. Instead, we are reminded that China can't build anymore ghost cities while its exporting woes are a reflection of weaker global demand.
The Chinese government will be pressured to not only put a floor under its stock market, which had become a symbol of national pride sucking in millions of uneducated investors. There is also pressure for China officials to implement some kind of stimulus plan. Ironically, there were times last year when slight misses on economic data sent the Chinese stock market, and ours, higher on such speculation.
Shanghai Composite

The fact of the matter is China is going through growing pangs that are to be expected for a nation that's experienced this level of rapid economic growth. It's the kind of growth that typically brings overheating and bust periods to accentuate the boom times.
That hasn't happened yet, but China's ruling class is learning the game of soft landing is only a game of prolonging the inevitable. Just as our Federal Reserve has gone too far out on the limb with extraordinary actions that did little to stimulate Main Street, China has created risks that could be worse than period recessions.
Still, if we are to believe official GDP data, China will continue to be the top growing economy in the world. The reality is while what happens there impacts us here; what's happening there could be more about slack US and western demand (see US and EU GDP forecast). So the answer is to spur our domestic economies.