Financial conditions in the United States have recently become less supportive of growth, with declines in broad measures of equity prices, higher borrowing rates for riskier borrowers, and a further appreciation of the dollar. These developments, if they prove persistent, could weigh on the outlook for economic activity and the labor market, although declines in longer-term interest rates and oil prices provide some offset. Still, ongoing employment gains and faster wage growth should support the growth of real incomes and therefore consumer spending and global economic growth should pick up over time, supported by highly accommodative monetary policies abroad. Against this backdrop, the Committee expects that with gradual adjustments in the stance of monetary policy, economic activity will expand at a moderate pace in coming years and that labor market indicators will continue to strengthen.
-Janet Yellen
A part of Janet Yellen's prepared statement before she testified to the house yesterday included observations on financial conditions that either influenced or reflected the state of the U.S. consumer.
Yellow-Red Flags:
Broad decline in equity prices, otherwise known as negative wealth effect
Higher borrowing by riskier borrowers, otherwise known as keeping up with the Joneses
Appreciation of the dollar, otherwise known as higher prices at Wal-Mart
The auto sales boom is one of the few areas the Fed could argue that its reckless moves have benefited Main Street. Yet upon further review, maybe auto sales are no longer the best gauge for success because the foundation includes longer loan times and more leasing because of economic conditions. There are personal savings rates, which are still way off from historic high levels, but it's increasing rapidly over the course of the past year. That's a lack of confidence and a better gauge of sentiment than established sources on the topic.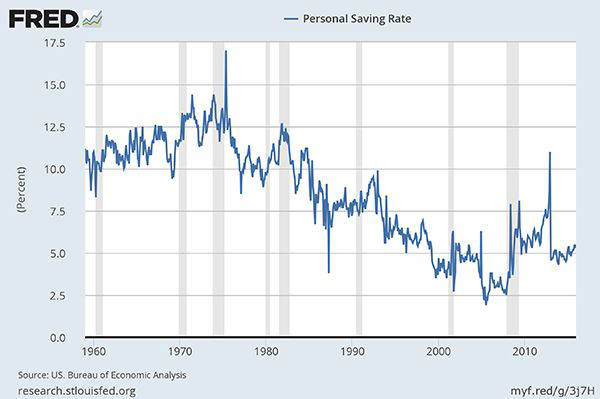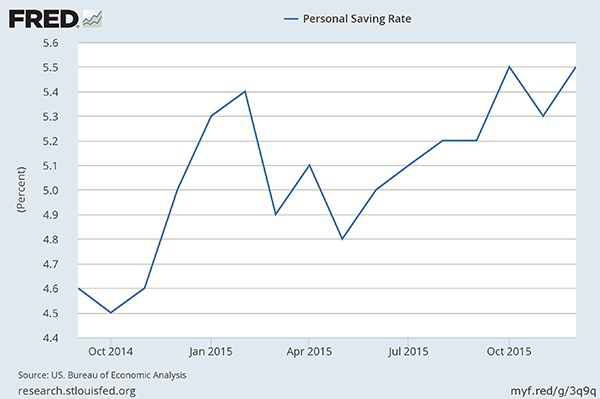 Retail Wreck
I get that people are not spending money at upscale places. What about lower-end retailers where sales are down and things like delinquencies are climbing. Conn's (NASDAQ:CONN) and Rent-A-Center (OTC:RCLL) have been crushed as well.
Conn's
Business Trends
CONN
Same store

4Q15

3Q15

2Q15

1Q15

4Q14

Furniture & Mattress

15.2

11.6

6.9

(5.5)

4.7

Home Appliance

(1.2)

0.5

9.2

0.8

6.6

Consumer Products

(13.3)

(9.1)

(5.9)

(2.6)

8.2

Home Office

(11.3)

(28.3)

(12.9)

(28.1)

(21.9)
Quality & Risk Trends
CONN
Same store

4Q15

3Q15

2Q15

1Q15

4Q14

60 Day Delinquencies

9.9

10.1

9.2

8.4

9.7

Provisions for Bad Debt

 

$58.1m

$51.3m

$47.5m

$58.1
Rent-A-Center
Business Trends
RCII
Same store

4Q15

3Q15

2Q15

1Q15

4Q14

Core U.S.

(2.2)

(0.2)

1.4

1.0

(0.6)

NOW

13.7

24.5

31.6

34.1

28.4

Total

1.7

5.2

7.5

8.0

4.7
Margins
RCII
Gross Margin

4Q15

3Q15

2Q15

1Q15

4Q14

Core U.S.

71.1

65.0

71.0

70.1

72.0

NOW

53.7

51.9

51.8

48.7

57.6
These lower end retailers see higher provisions for bad loans; margin shrinkage, and delinquencies soar. It tells a story about our bifurcated economy. It's worth paying attention to after the carnage of discounters last year, especially in Wal-Mart.