Are the pieces for a sustained rally falling into place? One of the critical components of boosting the economy is business investment and that may not happen this year, unless there's strong evidence of a Republican winning the White House. However, a sustained market rebound is possible with the following elements falling into place-word association:
Oil- Stable
Dollar - Weak
Consumers -Spend
Federal Reserve - Sanity
The Fed Steps Up…Or Down?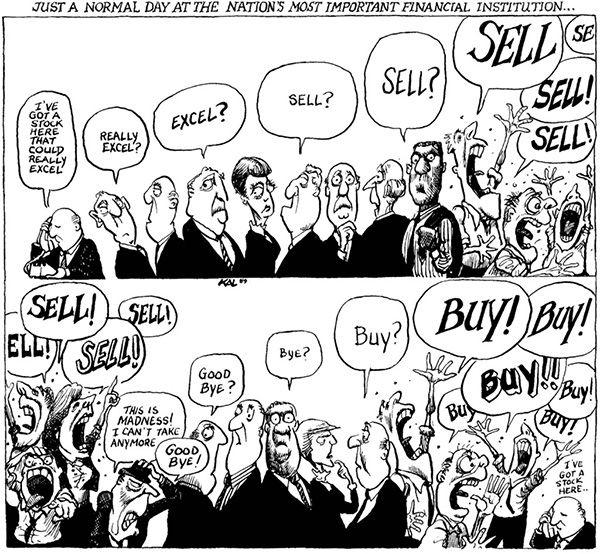 Yesterday's release of the minutes from the last Federal Open Market Committee (FOMC) gathering gave a nice boost to the market, even if there was a lot of gibberish and your typical double-talk; it's clear, the Fed knows it was too bold telegraphing a string of rate hikes this year.
Now, the committee admits that the data is unclear so it can't accurately gauge the risk. There was some admission of downside risks as well.
The committee still says it will follow the data (sort of like judging beauty - in the eye of the beholder).
Overall, the key word was "gradual" which means a chill pill-music to market ears.
Checking Rally Boxes
Oil continues to hold up on hopes that major producers stop destroying one another as the airlines used to in this country; remember Air Pennsylvania or Frontier Air, there are over a hundred gone since 1979. Although it doesn't mean a snapback rally, a relative calm helps the market.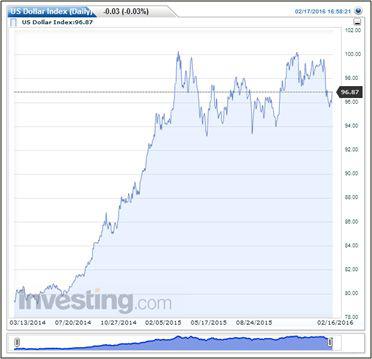 Moreover, if there were any cuts in production, there would be a massive snapback perhaps to $40+.
The dollar chart hints at the greenback moving lower, and that's good news for corporate profits.
The Dollar Index (DXY) began pulling back from a double top late last year, and it is now making a series of lower highs.
Consumer stocks continue to come on strongly with yesterday's biggest winners being Fossil (NASDAQ:FOSL) that lost less than expected. Apple (NASDAQ:AAPL) didn't kill the company's watch business, but I will say Europe was the bright spot. Priceline (PCLN) was also a huge winner, but it was all about international business, which is fine, as global consumer strength, has been questionable.
However, it's now the big technical test; clearing the Dow - 16,500 and S&P 1,950 would be monumental, particularly if accompanied with strong volume. For the S&P, there is a clear shot to 2,000, perhaps even much higher.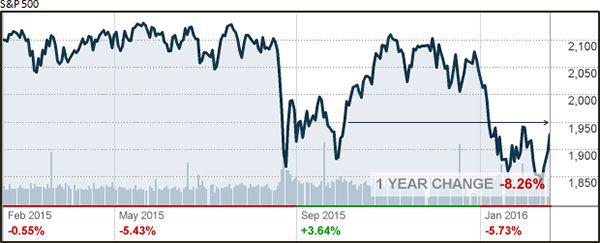 Today's Session
After a three-day spurt that erased an 1,000 point loss, the market is due for a pause despite higher indications all morning. The biggest retailer in the world just posted mixed results, but Walmart isn't the bellwether it once was as it has currency issues (revenues were actually $134.4 billion or +2.2% using constant currency) and competition (read Amazon).
The company continues to try to put on a happy face on higher wages, which are taking a toll on the bottom line.
We continue to get a mixed economic picture, but initial jobless claims were down 7,000 and hint at higher wages.