For the second consecutive session, major stock market indices surged into the close.
I said that the Wednesday session might have been the best of the year, it was confirmed with a follow-up session, and now the Dow is up 550 points from the Wednesday low. While oil was higher, broad indices actually drifted after crude stopped trading. Instead, the spark came from the early release of earnings from Palo Alto Networks (NYSE:PANW), which crushed top and bottom lines; guidance was mixed, the gains held.
If technology beyond the four dominating names takes off, investors will flock back to the market. In addition to cyber security, investors might jump on the semiconductor bandwagon as the SOX index has come on 3% in the past five days and 5.4% in the past month. Look for a major breakout through 85.
The Semis are not the bellwether names, nor do they have the coattails that once carried the entire market along for the ride- up or down. However, through 85, the index could rally toward 95.
SOXX

The Dow Jones Industrial Average is so impressive; it looks as though it has a clear shot to 17,100.
DJIA

Home Sweet Home
People are spending those gas savings!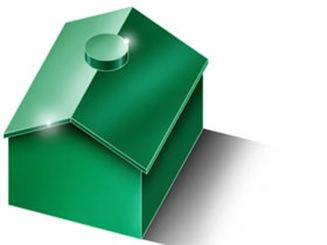 Consumers are spending money; folks are sprucing up their homes with tchotchkes, throw pillows, and other items. Some are investing in things such as washing machines.
Décor Names Setting Pace:
(NASDAQ:CBRL) Cracker Barrel
(NYSE:TGT) Target
(NYSE:TJX) T.J. Maxx (Home Goods Division)
(NYSE:W) Wayfair
Appliance Winner:
(NYSE:BBY) Best Buy (ever think it could be saved by refrigerators?)
I love the action on Sherwin-Williams (NYSE:SHW), it's a dull, old name that has come down a lot, but it broke through key technical points on a strong volume yesterday. I must say that it's the dullest names that have a knack for making Aesop and our grandmothers seem so clairvoyant. Both espouse the notion of patience when seeking to achieve something in life. Yesterday, the stock market reminded us of that idea, too. Think of these names, often written off as old or obsolete, that closed at all-time highs.
(NYSE:CHD) Church & Dwight (makers of baking soda among other things)
(NYSE:KMB) Kimberly-Clark (makers of tissue among other things)
(NYSE:CPB) Campbell (makers of soup among other things)
Today's Session
Oil is down this morning and the markets are holding on to gains. They were higher after the GDP numbers were released but gave up some of the gains after the consumer spending numbers came out. Consumer sentiment decreased to 91.7 from 92 in January.
On the GDP front, the 4th quarter of 2015 was revised higher to 1.0% from 0.7% as businesses aggressively decreased their inventory. While economic growth slowed from 2% in the 3rd quarter, economist had expected only an increase of .04%. Consumer spending, which makes up about 2/3 of economic activity grew at 2%, revised lower from 2.2% as mild weather hurt retail and heating.