"Us do opposite of all Earthly things! Us hate beauty! Us love ugliness! Is big crime to make anything perfect on Bizarro World!"
-DC Comics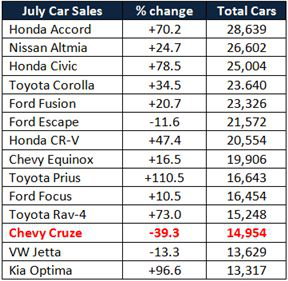 Maybe it's official-we have now become Bizarro World. For those non-comic fans this is the cube-shaped planet called "Htrae" (Earth spelled backwards) with the same people as our planet but with opposite values, goals, and actions. We entered today with Wall Street rooting for a less-than- expected jobs report, so the Federal Reserve can spring into action and print money.
I understand desperation and frustration, yet the market should be rallying on strong economic fundamentals rather than on a short-term injection that will have negative future consequences. Oh, but here's the rub, in America great fundamentals have been put on hold-deliberately!
That certainly sounds un-American, or better yet, bizarre.
The thing about this situation is the rest of the world, outside of America and Europe, are not living in Bizzaro World-for them this is a New World, with opportunities created by western nations that think they can tame human nature with overpowering government control that strips away values and ambitions.
This more or less means putting economies in neutral or park, but that means in reality we are going backwards. It's like driving on the highway, if you slow down, everyone else is going faster without hitting the gas pedal. This is exactly what's happening now. This week we got automobile sales for July and it should have been a giant scream for help. The report is a gigantic scream to hit the gas pedal and get in gear instead of celebrating the success of a bailout that still sees a debt of $35.0 billion.
General Motors is sucking wind, but Ford is limping as well. In the meantime, foreign automakers are coming on like gangbusters.
General Motors (NYSE:GM) sales were off almost 7% last month, and once those numbers have been audited for government fleet sales, maybe as much as a 10% decrease was experienced. Overnight Toyota Motors posted earnings of $3.7 billion and upped its full year goal for global sales to reach 9.76 million from 7.95 million last year. The updated goal is 180,000 more than TM management offered back in February. It's really amazing. Take a look at Toyota Prius sales (see table) whose sales soared 110% while American rivals tumbled (Ford Fusion hybrid 5,541 year to date from 14,100 last year and 20,000 in 2009 and 2010).
The Volt sales of 1,849 come with an avalanche of commercials, a $10,000 bonus paid with taxpayer funds and access to car pool lanes in California, which of course discriminate over other drivers that must languish in bumper to bumper traffic. Still, it's a disastrous number and nowhere near the 45,000 boasted by GM coming into the year. But in Bizzaro World this is something to cheer! America isn't perfect but it's been the quest for perfection that's made it the best in the world for a long time. Now we root for subpar economic data and vote for leaders that don't know how to create the environment for economic greatness.
The interesting thing about life is that when you don't try to be great you will not be great. I still think most American businesses represent what made the nation great, but the stock market needs to see a domestic backdrop conducive for growth that rewards immense values that already exist. In the meantime this bizarre world that sees socialists still elected in France and business people being verbally assaulted in America is the most dangerous threat to the western world. Yes, the rest of the planet is coming on fast but mostly because we put it in park-soon we'll put it in reverse because on Bizzaro World coming in last is best.