DPW Overview
Name: Digital Power Corporation
Ticker: NYSEMKT (DPW)
Market Cap: ~$56 million
Share Price: ~$3.30
50SMA/ 200SMA: ~$0.95/ ~$0.78
Long Term Price Target: Under $1.50 (50%+ decline from current levels)
1 Year Chart: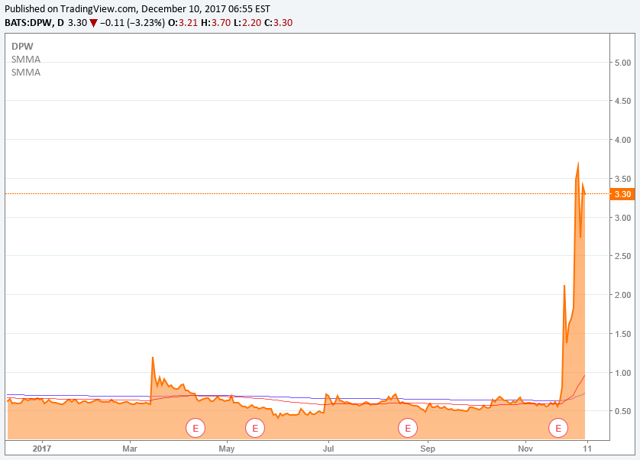 EPS and Revenues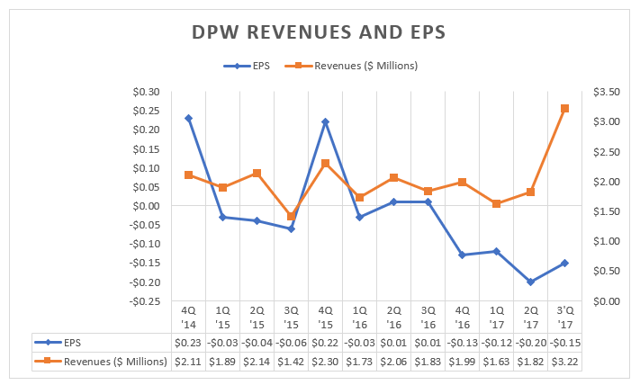 DPW Overview
Digital Power Corporation (DPW) is a maker of Power Supply Units and related equipment. PSUs are a non-complex relatively standardised component used across the electronics industry. Margins are exceedingly low and to try to develop an element of specialism, DPW is capable of providing 'non-standardised' voltages. It has had limited success with this as evidenced by its negative quarterly EPS figures for the last 10 out of 12 quarters.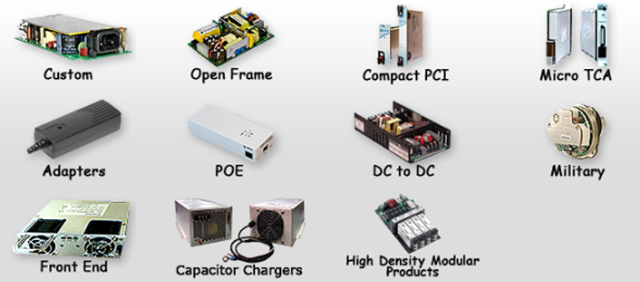 DPW's Product Portfolio
Such companies are two-a-penny and do not usually deserve much attention. Over the last two weeks however, it has broken out sub-$1 status, become incredibly volatile and quite remarkably hit over $4 intra-day on four separate occasions. Right now, as I type this after Friday close, it is $3.30. Why? Because of Bitcoin (BTC). Or rather, because it has had several Press Releases touting rather dubious Bitcoin connections and it has let the frenzied market ready to latch onto anything Bitcoin-related do the rest.
Readers may be aware, last month I spotted a similar company which decided to cash in on the Bitcoin craze: the Chinese pseudo-cloud company Xunlei (XNET). I may have been initially early on the trade; however it has fallen 60%+ since its 52week highs and became my most profitable series of short trades ever.  I believe DPW is likely to follow a similar trajectory.
Here are five reasons why:
1. The Mysterious $50 million Supply Order Which Hasn't Materialised
DPW first hit my radar back in March 2017. An early morning wire stated this micro-cap had just received a sizeable $50 million order, larger than its market capitalisation at the time. When I read PRs like this, I do immediate due diligence because either A) This has the potential to be a game-changing event for the stock or B) It is too good to be true and I need to figure that out before I trade it.
I therefore immediately started doing due diligence on the client, MTIX Ltd headquartered in Huddersfield, UK. Being British myself, this struck me as immediately unusual. I wasn't aware of any rapidly growing company in this rather modest northern English town. I began my due diligence and discovered the following information.
MTIX Ltd is registered at Companies House, UK but is too inconsequential to need to file full accounts. In fact, it can file for account exemption status and only needs to submit the abbreviated accounts shown below.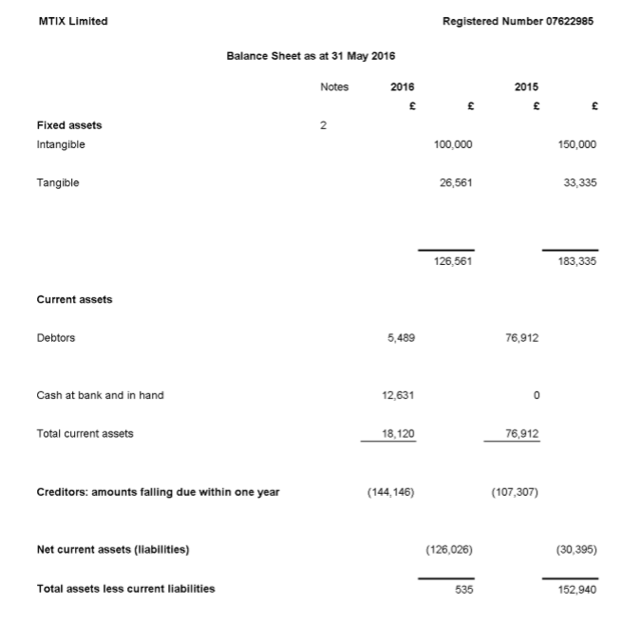 A company with £12,000 cash (~$16,000) doesn't typically make $50 million international orders, at least not in Huddersfield. However, I decided to give them the benefit of the doubt and research their headquarters. The below photo shows what I discovered.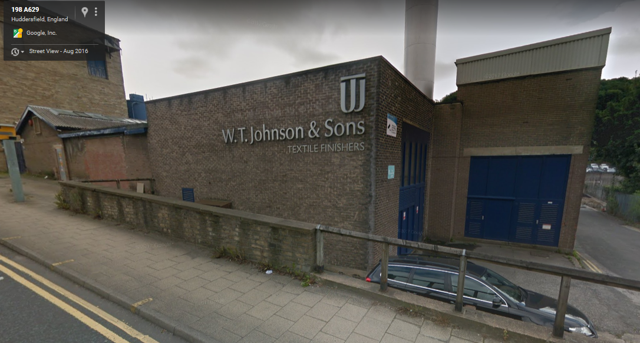 As can be seen, there appears to be a different company at this address. It is possible of course that this was somehow the controlling party of MTIX Ltd (more on this later). This can however be ruled out as the Companies House accounts show that there is no direct controlling link between the companies. However even if there were, W.T Johnson with total profits of £250,000 per year (~$325,000) seems incapable of supporting or requiring such a large order. The relationship that exists is discussed further in point 2.
As it happens, since this initial March spike which dissipated over the course of a week, MTIX Ltd has moved its global headquarters to the centre of Huddersfield. This company is now located at the offices below.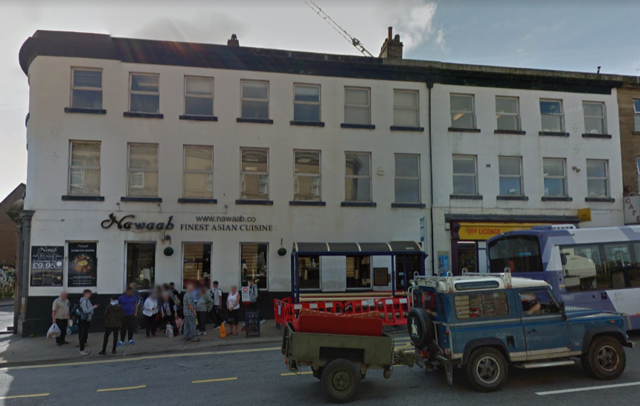 For obvious reasons, I love a good curry myself. I also adore the sheer northern-ness of this photo complete with a Land Rover Defender and people politely queuing for a bus. Yet, dare I spell this out, it just doesn't seem fitting for a company capable of furnishing a $50 million order to be headquartered here.
There is however a much, much simpler answer to the $50 million question. DPW is effectively the controlling interest in MTIX. Yes, you read that correctly. The company that requested the $50 million order (MTIX), is controlled by the company that will provide the request (DPW). The exact relationship is shown below.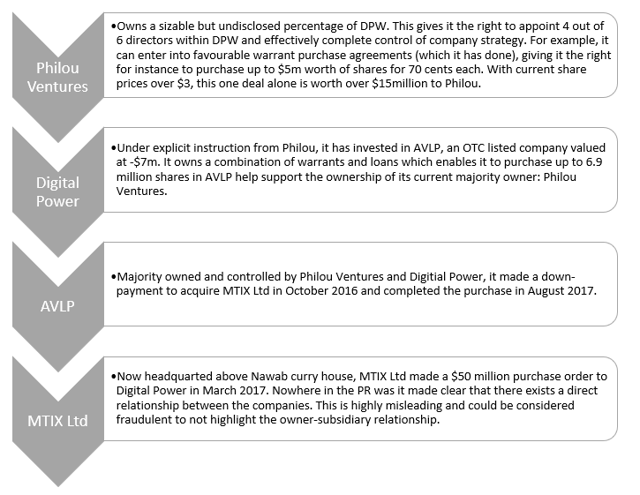 This brings us nicely to the conclusion of this point (I promise the next four key points are shorter!). Even if what I've written above is true, it could also be true that MTIX will one day provide that $50 million order. I can understand  the nature of complex transactions, yet I do not think this is so complex that it merits the following excuse in DPW's PR from August 2017:

Is it more likely that MTIX, the awarder of the 'largest contract in DPW history' is trying to ensure best practice or could it be that DPW has itself in a bind? It is very difficult to recognise revenue when DPW and MTIX are effectively the same company. DPW recognises that it faces serious regulatory risk here and unless MTIX starts generating actual meaningful sales, it will probably need to try to keep kicking this 'revenue recognition' issue can down the road until it can figure out what to do.
2. Selling Shares in a Private Placement Over 50% Below Current SP is an insult to minority Shareholders
The first point should already have made it clear that Philou Ventures, the controlling interest in DPW, does not act in the interests of all shareholders. If that point hasn't sunk in yet, let's discuss what happened on Friday 8th December.
Stuck in a halt for most of the day, traders were apprehensive as to what the reason was. Eventually the reason was revealed and the stock unhalted. Rather directly, DPW explained exactly how it was run for the benefit of its controlling interests. It revealed in a PR, four important developments.
A single investor was given the right to purchase 150,000 shares at $0.60c and an additional remarkable 916,667+ shares at the same price after 8 months. You may wonder what they did to deserve this steep 81% discount. Well, they have loaned DPW $500,000, but have been given a loan certificate with a face value of $550,000. This $50,000 discrepancy will naturally give them the ability to obtain another ~83,000 shares at $0.60c.
A debt of $690,000 had escalated with steep 10% interest to $896,939 which was converted into 1,523,852 shares. An effective conversion rate of $1.70 or an almost (but not quite) reasonable 48% discount to the prevailing share price. To make things more palatable to these debt-holders, they have been given warrants to purchase an additional 380,963 shares at $1.10 or at a 66% discount.  
Another investor was given the ability to purchase 640,000 shares at $1.25. This represents a 62% discount.  
In exchange of cancellation of debt owed by MTIX Ltd to WJ Johnson, the latter has been awarded 600,000 shares at $1 conversion (70% discount) and a further 1,962,077 shares at $0.85c (74% discount).
Every investor is aware of the necessity that sometimes-growing companies need to dilute. A 20-30% discount is considered reasonable and a price worth paying if the investment is sufficient. I'd ask any reader here however to consider if these steep discounts are that price worth paying. I'd suggest the answer is somewhat different and indicates a very favourable financial deal for those lucky enough to be the recipients of DPW's generosity at the expense of minority shareholders.
3. Massive Dilution Incoming
The end result of Point Two is that over the coming few months, DPW's share count is likely to more than double as the following SEC filing makes clear.

All things being equal if market cap stayed the same, this 126% increase in share count would drop the current share price of $3.30 down to ~$1.50, a 55% decline.
4. The beneficial owners are not 'Masters of the Universe'
Fellow contributor, Courage and Conviction Investing uses a fantastic term to describe the real rulers of Wall Street. He calls them 'Masters of the Universe'.
I'll tell you just two small facts I've uncovered about the leaders of DPW and readers can judge for themselves if they are 'Masters' worthy of trusting with their investments.
Credit to Twitter user @notprovidedx for providing this link, but it turns out Milton Ault, the Executive Chairman of DPW has a previous colorful past.
Before I begin, readers can rest assured the following links are completely safe to open and go to the Financial Times and NY Daily News. Why do I have to make this promise?
Well, this isn't in his Bloomberg Bio of course, but it turns out he was the brains behind the infamous Sarah Palin Porn Parody of 2008. He was also sued by hedge-funds for previously using $4.2 million of investors' money to setup a Swingers Ranch in the Catskills among other related endeavors. This is quite amusing of course, but you really must wonder if this is the right man to supposedly lead a fast-growing power supply company about to break into Bitcoin.
Perhaps a more telling indicator is the following piece of information I dug up in another SEC filing.

It appears that DPW has purchased 28% of a property owned by the CEO's daughter. One has to ask if this has been done in the best interest of DPW. I am especially curious as to whether: A) What price was given for the property and if it was at the prevailing market rate and B) If the rent is at the prevailing market rate. Regardless, DPW purchasing minority stakes in property owned by the CEO's daughter should set most investor's alarm bells ringing.
5. DPW and its Bitcoin 'link' is so tenuous its laughable
At the start of this article, I stated that DPW's price had risen based on a series of Bitcoin related PRs. Well, have a read of this and tell me how this is related to Bitcoin. I've extracted a section below for time-sensitive readers.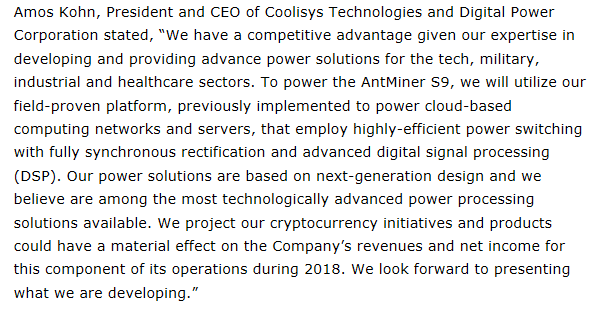 As far as I can tell, what DPW is stating here is that it is providing power units to bitcoin miners. How does this make it a crypto-currency play? I understand that processing speeds and power usage are intimately related. There is real money to be made in this field. However, DPW's providing of power units to Bitcoin miners is as much related to their success as Electricity suppliers are to the success of any other company. I'm sorry, but I just don't see the link here at all. For DPW to be a compelling Crypto-currency play, I'd need to see something measurable and substantial that would show that somehow it delivered a competitive edge to Crypto-Currency miners using its platform. This PR delivered zero evidence of this and as such should be taken exactly as it reads. It appears to be a simple attempt to cash in on investor frenzy over Bitcoin.
Valuing DPW and Conclusions
Based on the above five points, I believe DPW is a strong and compelling short. Valuation is a relatively simple affair here. Point 2 makes it clear that DPW is offering favored investors a 48% to 81% discount to the prevailing share price. This would result in between $0.60c to $1.70. In the short term, the upper figure is more likely, but I see no fundamental reason why this stock will not return to the lower figure in due time. While it's 50SMA is currently $0.95, it is rising every day, but I'd expect a bounce back to the 50SMA levels at the very least over the next month.
Positive Risks
There are of course positive risks to any short seller's thesis. In this case I see 3 major reasons.
The company has shown a considerable amount of flair in its PRs. These have caused short term spikes and could continue to cause trouble for short sellers.
The borrow fees are huge and can quickly eat into any profits. Interactive Brokers for example is currently charging me in excess of 250% borrow fees. This is the highest I've ever paid for a stock. I am confident I will make a return, but this makes it very difficult to hold a swing short position long term.
It is possible that DPW genuinely has discovered the elixir to efficient Bitcoin mining. If this is the case, the stock price could rocket. Everything I have learnt about the company however tells me it hasn't, but the possibility cannot be completely discounted.
As ever, please trade at your own risk and manage them exceedingly carefully with this stock. It is prone to sharp spikes. However, I would rather be short than long here.
Disclosure: I am/we are short DPW.