Apple (AAPL) Broke out of tight consolidation around $190 level, look for it to run higher towards $200 and break the $1T market cap.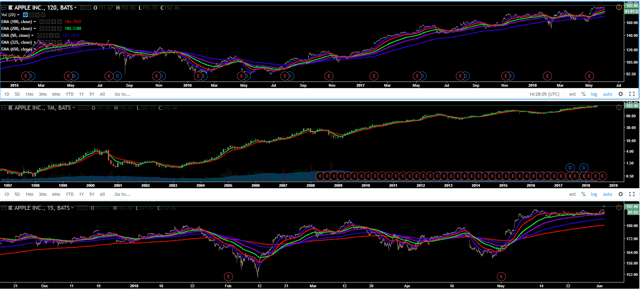 Markets move quickly. To take advantage of the highs and lows - especially in today's volatile environment - you need a strategy that's nimble and flexible. My approach is both, and it enables me to move in and out of assets and sectors while continually generating double-digit annualized returns. Sign up for Absolute Returns today to see how I manage my portfolio in the continuously changing market environment. Many believe absolute returns and beating the market are mere fiction, but I assure you they're not. See for yourself how you can benefit from my approach, and how your portfolio can profit, regardless of market conditions.
Disclosure: I am/we are long AAPL.