KTOS, Kratos Defense & Security Solutions, Inc.
** KTOS reported that it has been selected by the Naval Education and Training Command (NASDAQ:NETC) to provide training development for Basic Network Training and Consolidated Afloat Networks and Enterprise Services (CANES), a contract valued at approximately $1 million.
Under the terms of the agreement, KTOS will validate existing Job Duty Task Analysis (JDTA) and Front End Analysis (FEA) data for Command, Control, Communications, Computers and Intelligence (C4I) training.
KTOS will leverage content efficiencies and utilize R3 (reuse, repurpose and reference) strategies between these two related training development efforts to develop innovative blended training solutions for the Navy.
The Sharable Content Object Reference Model (SCORM) compliant blended training will include Instructor-Led Training (ILT) and Level II and III Interactive Multimedia Instruction (NASDAQ:IMI) designed to provide sailors with opportunities to learn procedures as well as practice higher level cognitive skills in the areas of problem-solving and decision-making.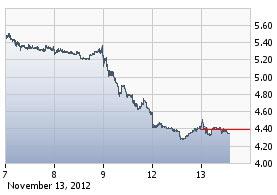 KTOS is a specialized National Security technology business providing mission critical products, services and solutions for United States National Security.
More about KTOS at www.KratosDefense.com.
******************
Read Full Disclaimer at http://CRWENews.com/disclaimer
www.crwenews.com/3370/stock-alerts/krato.../
Disclosure: I have no positions in any stocks mentioned, and no plans to initiate any positions within the next 72 hours.