Today's markets are holding investors accountable for their own Due Diligence. With so many tools at investors fingertips, and so many companies out there, the companies that survive have to start off on the right foot. I checked that box off for $LIX.V. (TSX-V)
When I look to invest my own hard earned cash, I ask myself a few questions:
Reputation -How does the general population perceive management?
Experience - Has management done this before?
Business Model - Does the world even need this & can they pull it off?
I hope that the following interview with Lithium-X CEO Brian Paes-Braga will help answer a few questions on your essential journey to conduct Due Diligence:
Joe: Brian, thank you for taking the time to chat with me.
Can you tell us how and why you got involved with Lithium X?
Brian: Having been involved in mining finance for several years, I've had a front-row seat to the value creation and destruction that can occur in commodities. The past few years have been especially challenging, led by sharp declines in prices for precious and base metals. This overall mining misery was not lost on myself or Lithium X co-founder Frank Giustra. We also noticed the stark contrast with commodities in the battery space.

Frank and I are both captivated by Tesla automobiles - he's already got one, mine is on order - and the latest Apple products. We'd already been hearing forecasts for order-of-magnitude demand increases for lithium in the coming decades. So when I learned there was just one producing lithium mine in North America, I became even more interested. It just so happened that a long-term friend was connected to a prospector who owned our Clayton Valley, Nevada asset. There were several groups vying for the same properties and we were able to win out because of the strength of our team. We moved quickly and were able to secure a deal as well as recruit Paul Matysek, an accomplished mining executive who understands the lithium sector, to our founding team. It's all happened over the past five or so months and we are just getting warmed up!
Joe: When I initially learned about the management team behind Lithium X, I was blown away. Can you briefly comment on the team's history and how you all came together?
Brian: Frank [Giustra] is easily the most inspiring person I have met. He's helped to build several multibillion-dollar mining, energy and entertainment companies that began as micro-caps. These include Wheaton River Minerals, which is now Goldcorp, and Lionsgate Entertainment, for example. Frank is also an amazing humanitarian, devoting much of his time and net worth to good works around the world. He and former president Bill Clinton have the Clinton Giustra Enterprise Partnership together. Currently, Frank is also helping to build a reception center for Syrian refugees on the island of Lesbos in Greece.

Frank and I were determined to find the most capable executive in the lithium business to help us build Lithium X.

Paul Matysek, our executive chairman, has an incredible track record of acquiring and developing natural resource projects and knowing when to sell. He was the founder and CEO of Energy Metals, which began as a $10-million market cap vehicle and sold three years later for roughly $1.8 billion. He was founder and CEO of Potash One, which sold for $434 million. He was also founder and CEO of Lithium One, which sold for $112 million, but Paul may have some unfinished business in the lithium space [laughs].

I am incredibly excited about working with Paul and Frank to build this company.

There's even more to our team, including VP Project Development Tim Oliver, an experienced environmental and minerals engineer, that helps us move forward on multiple fronts.

Joe: It's obvious LIX.V is not the only lithium deal in Clayton Valley. Why should investors consider LIX.V over the other lithium companies in Nevada?
Brian: The Clayton Valley itself is a closed basin and contains North America's only lithium producer, so I would look to those companies that are actually within the basin. We believe we have a strategic land position there. Lithium X also stands out for the calibre of our team, which we just touched on. A tight share structure is another reason investors should consider Lithium X. We have under 30 million shares outstanding and no warrants and are fully funded for all 2016 work programs. These are a few of the reasons why I am feeling optimistic heading into the New Year.
Joe: What challenges does LIX.V face in the near term? How do you plan on getting through them?
Brian: While the lithium sector has a very positive demand outlook, access to capital will always be a challenge for early-stage resource companies. There is also a scarcity of quality lithium assets, so we view competition for acquisitions as a challenge as we plan to grow and diversify. There is exploration risk in our Clayton Valley project, but our research shows large amounts of untapped lithium in our claim block. Another important challenge for us is technology. Technology for non-solar concentration of lithium brine is developing rapidly on several fronts and we will do our part to drive those efforts. All mining projects pose risks and Lithium X's Clayton Valley North Project has its share, but we have a great team and are confident we will be successful.
Joe: What milestones should investors be looking out for in the first two quarters of 2016?
Brian: The focus for Lithium X as we begin 2016 will be to plan an exploration program in the Clayton Valley, continue to build out our team, tell the story and look for additional assets. For more info, get on our email list at www.lithium-x.com and check out our SEDAR.com profile for all public company filings and add LIX on the TSXV to your watch list. Thank you for the opportunity to introduce our story to all the Trader's Boardroom readers.
Lithium X (LIX.V) is a publicly traded company on the TSX Venture.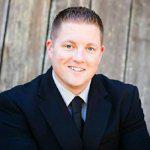 Joe Bleackley
TradersBoardroom.com
Disclaimer: At the time of publishing, I am a shareholder of Lithium X.
Disclosure: I am/we are long ROCEF.