If I were to tell you there is a company who is marketing the world's first vehicle mounted smart phone device targeting commercial vehicles and fleets, the only such device providing both data and voice capabilities, built on an open and flexible Android platform and is app enabled, would I have piqued your interest? What if I mentioned there are approximately 450,000 voice only vehicle mounted devices connected to aging networks (2G CDMA/GSM/iDEN) that are about to be obsolete in North America alone, where the company has very few competitors? How about if I tell you they have 154% actualized revenue growth over the past 4 years and are projecting a 5 year growth rate of 259%? Are you interested yet? The story actually gets better.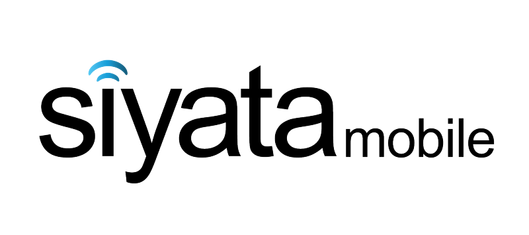 Siyata Mobile (TSXV:SIM / PINK:SIMFF) is a leading global developer of vehicle mounted, cellular based communications platforms over 3G mobile networks as well as communications accessories. Their goal is be the dominant player in the connected vehicle mobile device market selling 50,000-100,000 devices annually by 2017, leading to $25-50 million CAD in sales. Their products are designed for professional vehicles (trucks, vans, buses, etc.) and are targeting the market from current 2G systems that are being phased out. It's estimated there are tens of millions of commercial vehicles worldwide that currently rely on 2G networks and two way radio systems for their platforms. Siyata aims to provide greater mobile connectivity for professional drivers and facilitate the replacement of current in-vehicle, multi device setups with a single device that incorporates voice, data, and fleet management solutions.
Siyata's latest flagship product, Voyager, is the world's first 3G connected, Android based, vehicle device that offers Push to Talk (PTT), voice, and data solutions to help remove clutter within a vehicle. Voyager also has noise and echo cancelling technology as well as an external antenna. The device connects directly to the vehicle's battery and also has a dedicated GPS antenna for precision vehicle tracking. The Voyager also has a dedicated external microphone and speaker to support better sound quality and help avoid the new handheld electronic device penalties that are cropping up all over, creating a safer driving environment.

In April, Siyata announced that they had entered into a share purchase agreement to acquire all of the issued and outstanding shares of Signifi Mobile Inc. Signifi is a profitable Montreal based company that manufactures, markets, and sells Uniden brand cellular signal boosters that are designed to amplify cellular signals in areas where there is spotty coverage. They are a useful option for both consumers/residential (ie. cottages, basements, etc.) as well as for corporate customers. (ie. parking lots, stores, offices, etc.) Signifi signal boosters and/or accessories are sold to over 50 dealers across North America as well as to Costco, BestBuy, The Source, and more. Siyata CEO Marc Seelenfreund has stated, regarding the acquisition, "We are extremely excited to finalize our acquisition of Signifi." "Signifi's business is highly complementary to ours and will allow us to grow our combined sales rapidly in North America. We also look forward to establishing our corporate headquarters in Montreal as we have a strong team in place there and this is an excellent location to attract talent for development and sales of our innovative technology."
Current customers for Siyata include cellular operators, commercial vehicle technology distributors and fleets of all sizes in Canada, Europe, Australia, and the Middle East. Siyata's operations have grown it's sales from $3.9 million in 2012 to $9.9 million in 2015, and $2.7 million in Q1 of 2016. They continue to see high demand for its Truckfone and Voyager devices as the natural replacement for aging devices operating on end of life networks (2G CDMA/GSM/iDEN) within commercial fleets and vehicles. TELUS Mobility, Canada's second largest cell phone provider, is shutting down their 2G/CDMA network on January 31, 2017. They already shut down the Mike network (iDEN) at the end of January, 2016.
Significant purchase orders:
June 21, 2016 - announced a purchase order from a major municipality in the Greater Toronto area for its Uniden cellular boosters along with installation services. The municipality manages and maintains over 150 parking lots and is installing the boosters to ensure the best possible cellular coverage is available
June 15, 2016 - announced an initial purchase order for its Truckfone device from Battett Steel Ltd. through its UK distribution partner The Chameleon Group. Barrett Steel has global operations and a large commercial fleet of approximately 400 trucks
Received an $850k purchase order from an undisclosed global telecommunications operator for a range of products from the Siyata portfolio for distribution to its corporate customers
Started working with a new distributor (Ibiz) in Israel and received a $300k purchase order
Continued sales to multiple RCMP detachments in Alberta, Strathcona County, as well as others
Received multiple purchase orders from Alberta based TELUS authorized dealer Communications Group Red Deer Ltd.
Received purchase orders for 180 Truckfones from a major Norwegian bus company through Malux, Siyata's Scandinavian distributor
A long standing customer, a large mobile operator in Israel, ordered 850 Truckfone devices during the month of February
Alnabali Logistics, a large cement trucking company, ordered 250 Truckfone devices
Received a purchase order for 400 Truckfone devices from a major international dairy company
With the coming end of the CDMA network from Telus, great product offerings, very few competitors in the North American market, international sales already occurring, plans to grow globally, and many other reasons, one could assume that their current market cap could be seen as a bargain if they hit their projected sales for this year and beyond. It's definitely an exciting time for the company as they see the enormous potential market that will soon be looking for new solutions; solutions Siyata Mobile can offer.
The following is a short interview with Siyata CEO Marc Seelenfreund: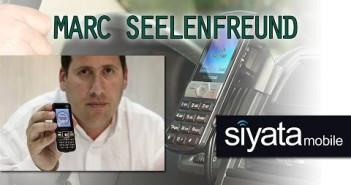 Kirk: The investor presentation on the company website indicates that you are projecting $14 million dollars in sales for the year 2016, are you still anticipating that?
Marc: We are on track to do 14-16mm in sales this year.
Kirk: The acquisition of Signify gives you a presence in the US, and I know you have had some discussions with a leading US cellular operator already, but is there a specific strategy the company has launched or identified with regards to the US market and the Truckfone/Voyager line?
Marc: We expect to launch within 2016 our 4G LTE connected vehicle device which we will also be offering to the US cellular providers with a goal to launch in that market in 2017.
Kirk: Approximately how many shares are owned by company management?
Marc: Approximately 10 percent of the company is owned by management.
Kirk: How has moving the company headquarters to Montreal following the Signify acquisition helped the company?
Marc: We now have a strong team in Montreal selling both the Signifi and Siyata product lines and this has been an excellent advancement for the company as it gives us a larger sales team, better support, centralized logistics and more. We are thrilled to be headquartered in Montreal as there is a great pool of talented tech people located there for us to work with.
Kirk: Is there anything further you would like investors to know?
Marc: Just that we are building a global telecom company with multiple innovative product lines selling to multiple customers and markets with strong sales growth and large scale markets which we believe is very unique for a Canadian TSXV company.
*At the time of writing this, the author is not a shareholder of Siyata Mobile.*